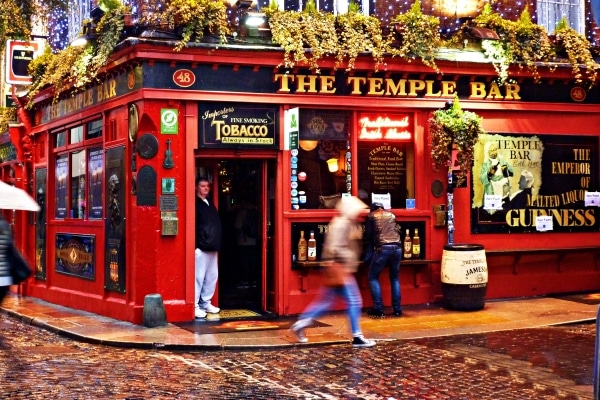 All pubs and nightclubs in Temple Bar in Dublin will close their premises with immediate effect "in the interest of public health" and following advice from the Garda and health authorities.
Live video from Temple Bar yesterday showed hundreds of people thronging the streets of the tourist hotspot. Severe criticism of these people was shared online by people urging publicans to shut their doors to stop the spread of the illness.
The head of the HSE Paul Reid has also told people to "cop on and do the right thing" in the fight against Covid-19.
Indoor mass gatherings of over 100 people have been banned by the government, including at pubs and clubs.
The HSE is also recommending people keep at least 6 feet away from one another to stop the spread of the virus.
A statement released from Temple Bar Company this afternoon reads: "In the interest of public health and following advice from An Garda Siochana and the health authorities The Temple Bar Company and its members have today decided that all pubs and nightclubs in Temple Bar will close their premises voluntarily with immediate effect and will do so until further advice by the relevant authorities"
"This decision was taken in light of the experiences of members of The Temple Bar Company over the last few days when it proved impossible to follow the public health advice to limit numbers and adequately implement measures on to control social distancing. Members of The Temple Bar Company felt it was inappropriate to request the diversion of Garda resources away from more pressing needs."
Temple Bar Company Statement #COVID19 pic.twitter.com/jEF4hk0ii7

— Temple Bar Company (@TempleBarCo) March 15, 2020