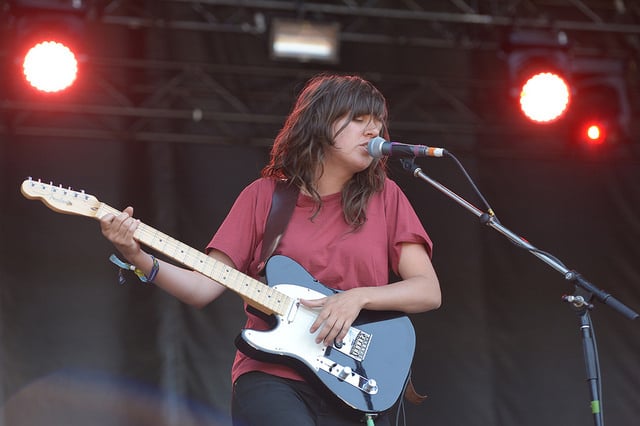 Courtney Barnett has pipped Tame Impala to the Australian Music Prize 2016. It is the equivalent of the Irish Choice Music Prize which celebrates the best of indigenous talent.
Similar to the Choice Music Prize the biggest award of the night goes to the best record of the year. Last night (Wednesday 9th) Barrett won the award for her most recent album Sometimes I Sit and Think, and Sometimes I Just Sit.
She received $30,000 Australian dollars (€20,000) for winning the award. Many had favoured Tame Impala to pick up the award for their latest record Currents, but Courtney Barrett came out on top in the end.
Speaking as she accepted the award onstage she said "I respect so many Australian artists so to be picked as the one that wins is pretty amazing."
She continued saying "Plus, I've never had a novelty cheque before – I'm a bit nervous to hold it. One thing I like about this award, it's judged on the art and the music and it's not on sales or other boring shit like that; so thanks."
After releasing The Double EP: A Sea of Split Peas back in 2014, Courtney Barnett would release her first full length last year. It would make waves both in her homeland and abroad after it released.
Photo Credit: Pemberton Music Festival