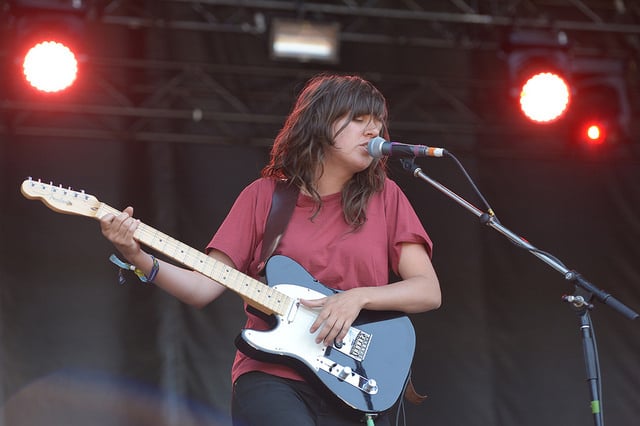 Australian rocker Courtney Barnett has recently recorded a track with revered blues rocker Jack White. The two-track single was recorded at Jack White's own studio Third Man Records.
The track from Courtney Barnettt was recorded at Jack White's studio in Nashville during the summer. The new release is from Third Man's Blue Series in conjunction with Barnett's Milk! Records and Remote Control.
The A-side 'Boxing Day Blues Revisited' acts as an epilogue to Barnett's album Sometimes I Sit and Think, and Sometimes I Just Sit which continues on from the final track 'Boxing Day Blues.' The B-Side on the other hand contains 'Shivers' which is a cover of a Boys Next Door song, written by Australian singer-songwriter Rowland S. Howard.
Courtney Barnett recently announced that she would be releasing a deluxe edition of her latest album. It will feature unreleased live takes recorded at New York's Electric Lady Studios, a poster of the album artwork, four polaroid photos taken by Barnett and a download card for her cover of John Cale's 'Close Watch'.
You can listen to a cover by Courtney Barnett of Rowland S. Howards' song 'Shivers' down below.
Photo Credit: Pemberton Music Festival