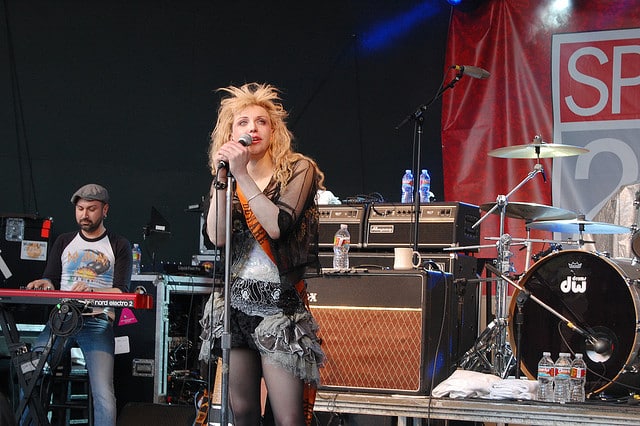 We can't admit we're surprised by the news that Courtney Love is not going to be involved with any of the editorial control of the upcoming Kurt Cobain film.
The documentary titled 'Montage of Heck', after the singer's recently unearthed mixtape, has the approval of the Cobain family, despite Love's diminished involvement.
The film's director Brett Morgen wrote on Twitter that the film will also be shown in selective cinemas in spring next year.
The fully authorised piece has been in the works for years and is produced by Kurt's daughter Frances Bean.
The Hollywood Reporter explains that despite being involved in the early stages of the film, Cobain's widow no longer has any creative input in the film. "She gave me the keys to this kingdom and final cut of the film," said Morgen. "At a certain point, I started working more closely with [Frances Bean]. We [all] agreed that because Courtney was a subject in the film, it would be best if she wasn't given editorial control."
Nirvana's frontman has been the subject of many films, including Gus Van Sant's 'Last Days' about the singer's final days before his suicide and a controversial 1988 Nick Broomfield documentary 'Kurt & Courtney'.
Director Brett Morgen explains that eight years of preparation have gone into the upcoming film. "I started work on this project eight years ago," he said in a press release. "Like most people, when I started, I figured there would be limited amounts of fresh material to unearth."
"However, once I stepped into Kurt's archive, I discovered over 200 hours of unreleased music and audio, a vast array of art projects (oil paintings, sculptures), countless hours of never-before-seen home movies, and over 4,000 pages of writings that together help paint an intimate portrait of an artist who rarely revealed himself to the media."