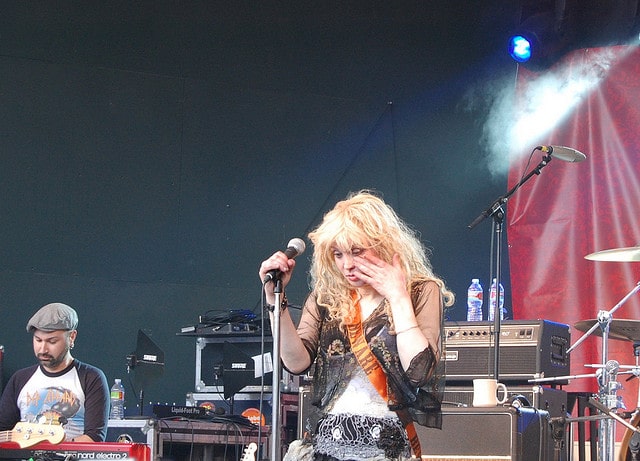 The creative process is inspired by many things, childhood, family, friends, places and Courtney Love.
Well at least according to the Hole singer, she has insisted that she was the inspiration behind many of Smashing Pumpkins' biggest hits.
Courtney not only says that she was Billy Corgan's muse, but that when the Smashing Pumpkins' frontman stopped writing about her the band "stopped writing hits".
Love had a short fling with Corgan before meeting Nirvana's Kurt Cobain, and now purports to be the creative spark behind many of Smashing Pumpkins' tracks on the 1993 album Siamese Dream.
Speaking to BBC 6 Music, Love said, "So many of them are about me. 'Siamese Dream', 'Bodies', 'Today'… He stopped writing about me and then he stopped making hits."
"'Where Boys Fear To Tread' was about me and Trent [Reznor, Nine Inch Nails] and how mad he was about that. There's one on Siamese Dream called 'Spaceboy' – that's about his brother, but the rest are all pretty much about me."
Love also discussed where she got her stage presence and moves from, "Everything, I stole every move from that guy [Echo & The Bunnymen's Ian McCulloch]. Between [REM's Michael] Stipe and McCulloch, I've stolen every move they make."
Love is also set to start in an experimental opera called Kansas City Choir Boy, which will premiere in New York in January.