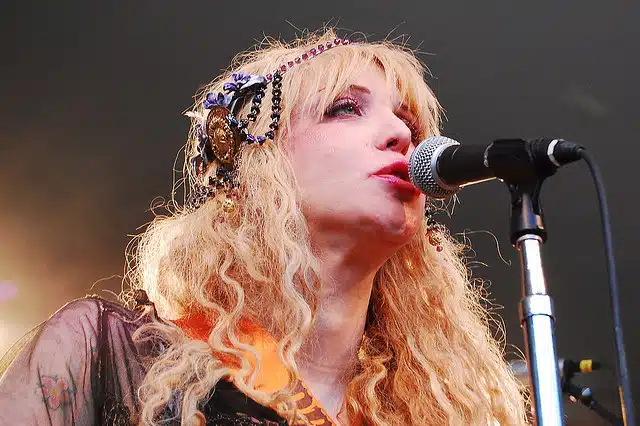 Former Hole frontwoman Courtney Love, has filed a cease and assist order against the creators of a film which suggest that she was responsible for the death of her husband Kurt Cobain.
Cobain who passed away back in 1994, supposedly shot himself with a shotgun, but the details of his death have been widely debated. The film in question was released on June 11 and is called Soaked in Bleach, refereeing to a lyric in Nirvana's song 'Come As Your Are'.
It was directed by Benjamin Statler, who's film will now face action from Love and her legal team if any cinemas screen the film. They called the film defamatory saying "We demand that you immediately cease and desist from infringing on Ms Cobain's rights in any manner whatsoever, including but not limited to completely halting the film's planned exhibition and promotion".
They followed on by saying that "The film falsely presents a widely and repeatedly debunked conspiracy theory that accuses Ms Cobain of orchestrating the death of her husband Kurt Cobain". They then stated that Mrs. Cobain is entitled to "both actual and presumed damages".
In a response to the statement, a spokesperson for the film said "Courtney Love and her lawyers clearly don't like that the film presents a compelling case for re-opening the investigation into Kurt's death".
Photo Credit: whittlz