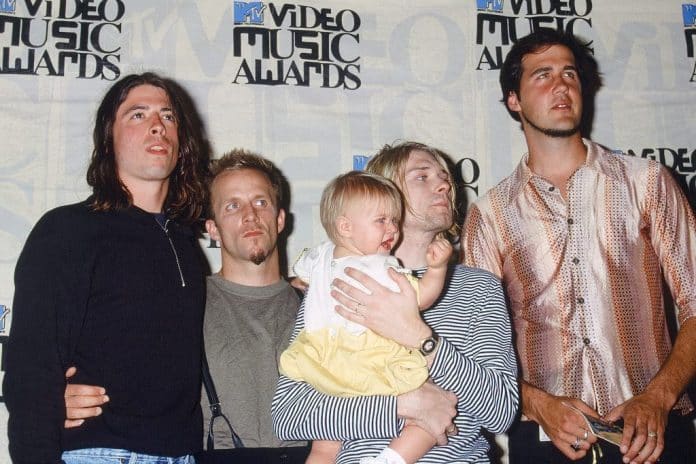 Yesterday, February 20th, would have been Kurt Cobain's 51st birthday. In a lead of the tributes that many fans posted, was Cobain's widow and daughter, Courtney Love and Frances Bean Cobain.
Posting on Instagram, Courtney love posted a photo of herself and Kurt cuddled up, with the caption 'Happy birthday baby god I miss you'. 
https://www.instagram.com/p/BfaLtJyhasF/?utm_source=ig_embed
Frances Bean posted a photo of Kurt playing with her as a baby, with the caption 'I hope they don't have the internet wherever you are. I feel like that would be counterproductive. Regardless, Happy Birthday to an angel.'
https://www.instagram.com/p/BfbVu3njWrk/?utm_source=ig_embed
25-year-old Frances Bean, announced last year in December that she was setting up an Instagram account where she would share recipes and cooking tips with her followers.
She made the announcement on her own personal Instagram account, and also announced that it would be called 'Space Witchin In The Kitchen'. She already has 70,000 followers and here is her latest post:
https://www.instagram.com/p/BeY9Dmfg6C4/?taken-by=spacewitchin_in_thekitchen
She also revealed her favourite track of the past 10 years this week, announcing it is 'From Under Liquid Glass' by English Indie rock band 'Peace'.