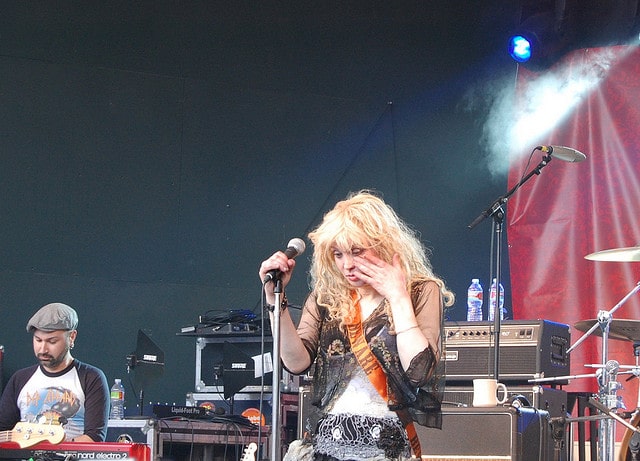 There has always been a rocky relationship with Kurt Cobain's widow, Courtney Love, and Foo Fighters frontman Dave Grohl.
However, the tensions now seem to be easing between the two musicians, she says she has made amends with Dave and that, "we're friends again, we text, and we're cool."
Speaking on Dave Letterman's late-night chat show 'The Late Show',  Love happily admitted the rockers have put their differences behind them.
Letterman asked the frontwoman about her 25 year relationship with Grohl.
Love said: "We're friends again, we text, and we're cool. I think you just get to an age where, 'Why are we suing each other? Really?' It just got stupid."
"Honestly, me and Dave Grohl, we had some gnarly times over 20 years. And if we can make up, anyone can make up. So, we're really cool now."
Courtney also chatted about the new Kurt Cobain documentary 'Montage Of Heck'. "It's very moving. I've seen it now three times, and I'm probably not going to see it again. It's too much. People were in tears, the director, Brett Morgen, did a fantastic job on it. I trusted him completely and gave him the keys to my storage and just said, 'tell the truth.'"