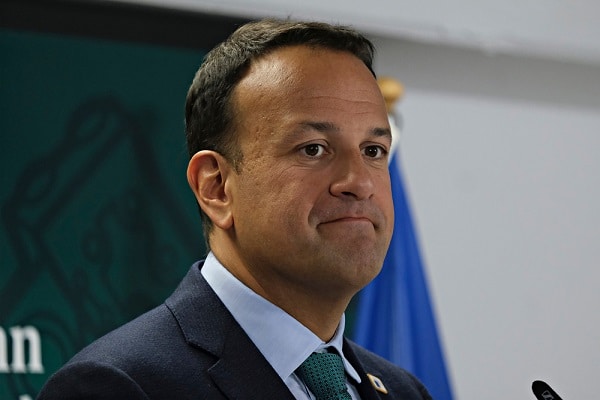 Táiniste, Leo Varadkar has said that Covid-19 cases are "going in the right direction", adding that the Lockdown is working. He also said this makes a good case for a phased reopening of schools.
He said that the reopening of schools is the Government's priority.
The Fine Gael leader also warned that there remains "a long way to go" in the battle against the virus. He also added that while numbers have improved, they are still above the peak figures from the first wave of the virus.
Mr Varadkar made these comments at a Fine Gael Parliamentary Party meeting on Wednesday.
This also comes after the Táiniste was criticised for his comments on reopening the economy yesterday by Labour Party TD, Aodháin Ó'Riordain. Ó'Riordain labelled Varadkar "the Minister for beer gardens".
Review into remote learning:
Also at this meeting, Fine Gael TDs unanimously passed a motion, calling for a review into the consistency of remote learning while schools are closed.
This motion is also looking for a review into the capacity to accelerate the reopening of schools on a phased basis as well as certainty around whether State examinations will go ahead this year.
The meeting also heard that everything has been done to get schools back open.
Varadkar gave some hope last week, when he said in an interview that Ireland was in a good place to ease some Covid-19 restrictions in March.
At the time, the Táiniste said, "We want the numbers in hospitals down and we also need to try and coordinate with the North as much as possible".
"Living with Covid"
However, Taoiseach Micheál Martin said that the majority of restrictions currently in place could still be place until Easter.
It was confirmed that a fresh "living with Covid" plan will be published the week after next.
This all comes after 54 additional deaths from Covid-19 were confirmed in Ireland yesterday.
Covid-19 vaccine:
By February 7, 240,487 doses of the Covid vaccine were administered, including 153,654 first doses, along with 86,833 second doses of the jab.
Last night, RTÉ's George Lee confirmed that the number of hospitalisations for Covid-19 fell below 1,000 for the first time since early January.