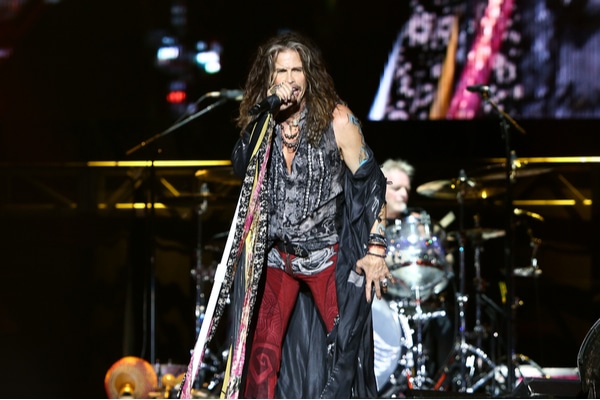 Aerosmith have been forced to cancel their European Summer Tour due to ongoing Covid fears.
The band played their most recent gig back in February 2020. This was part of their Deuces Are Wild Las Vegas residency at Park MGM's Park Theater.
Aerosmith's only planned gig is a concert at Boston's Fenway Park on September 8. This gig was originally planned to take place in 2020, celebrating their 50th anniversary.
Guitarist Brad Whitford had casted doubt over the band returning for a fiftieth anniversary tour.
 "I have my doubts about Aerosmith ever really performing again at this stage", he said.
"with deep regret"
Confirming the sad news of the cancellation of their European Tour, Aerosmith released this statement on their social media accounts.
"It is with deep regret we must announce that our European Tour, scheduled to take place in June and July 2022, has been canceled", they wrote.
"We have continued to monitor the ongoing COVID situation, and with the related uncertainty around travel logistics and the continued presence of COVID restrictions and other issues, it has become clear that it will not be possible to go ahead with our summer shows in the region". 
They also added, "The health, safety and well-being of our fans is our number one priority," they continued. "We will be back to rock out with everyone and we hope to have some exciting news to announce soon". 
See the post in full here.
Aerosmith Sell Back Catalogue 
To go with their 50th anniversary celebrations, Aerosmith also sold their back catalog to Universal Music Group last year.
The company will own any future music released by the band, as well as merchandise and audio visual content.
On this deal, the company's CEO Sir Lucien Grainge had this to say.
"Aerosmith's global success places them in rarified air among the all time greatest rock icons", he said.  "On the band's 50th anniversary, Aerosmith continues to influence the course of music not only through their iconic catalog, but also through film, television, and video games and their inimitable style". 
He also added,  "I couldn't be prouder that they have chosen UMG as their global partner. We look forward to building upon their incredible legacy and ensuring that their music continues to inspire fans around the world".