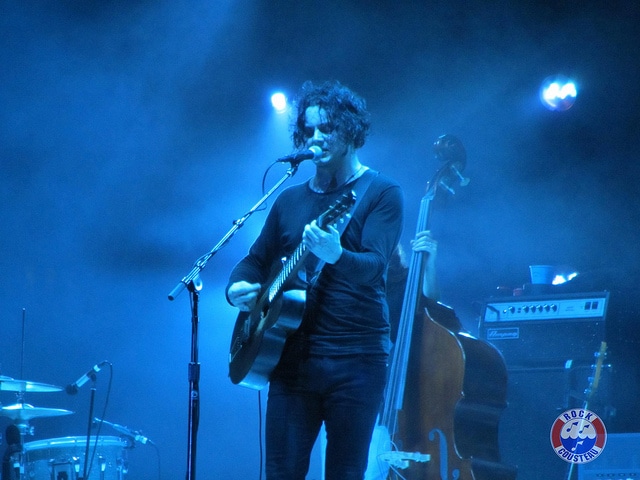 Eerie footage has surfaced of rocker Jack White, playing a secret concert in London back in July.
The trailer could be mistaken for a new paranormal activity film. It features Jack White playing a hospital patient in what seems like a quarantine ward.
The grainy footage skips from doctors wearing white masks, to CCTV style clips of a man (Jack White) sitting on a stool in a hospital dressing gown.
Attendees were phoned before the secret show and told "It's Tabitha from Vescovo & Co. I believe you would like to make an appointment?" Vescovo & Co is a creation of a theatre company, to set the mood for the hospital themed performance.
The title of White's recent album, Lazaretto, is a reference to the quarantine stations once used for maritime travellers.
As fans entered the venue, they were told to put on a light green hospital gown and put on a white mask for their protection. Occasional screams came from actors saying, 'this patients been infected.'
Jack White appeared on stage with his band, wearing an all white hospital usher uniform. At the end of his performance he started convulsing and was carried off stage on a stretcher, it seems White was the latest 'victim' of the virus outbreak.
White's record company, Third Man Records, posted a cryptic message on Facebook, it reads:
"I am Nurse Nancy Hopper, the last survivor of the outbreak at Vescovo & Co's London clinic. I don't have long left but wanted you to know the truth. You are receiving this message because you appear on the Vescovo database and may be at risk.

Here is the only footage I could salvage from that night.

Be careful."
Check out the spooky teaser below.