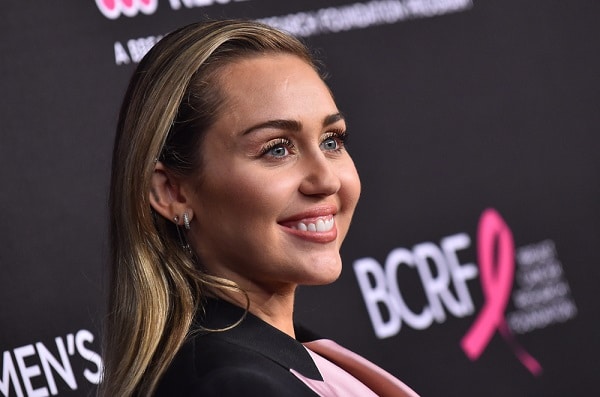 Miley Cyrus has shared a song dedicated to her late dog Mary Jane, after the singer revealed the loss of her pet friend. The Wrecking Ball singer shared a message through her Instagram Stories paying tribute to her beloved pit bull mix.
The previously unheard song is titled "Mary Jane 5EVR" and is all about her late dog, Mary Jane. The piano ballad accompanies a video that features Miley's private moments with Mary Jane. Cyrus revealed on her social media page that she wrote the song in "Malibu years ago on a piano in a house that no longer exists," referring to the house that burned down in the 2019 Woolsey Fire.
Cyrus wrote on Instagram that the song is "about my dog Mary Jane who is also gone now". The singer continued to say "A lot has changed over time. Mostly me.  Music is my medicine. This song revolves around loss & heartache. Which I am currently experiencing after Mary Jane's passing".
"MJ was a true queen, wrote Cyrus. "She wore her grace, dignity & kindness like a crown. She will never be forgotten and will forever be missed. To know her is to love her. It has been my honour being her mom and best friend."
"Mary Jane 5EVR" is a piano ballad to Cyrus' late pet and was produced by Mike Will Made-It, Andrew Wyatt, and Emile Haynie. Cyrus recently released her seventh album Plastic Hearts, which features collaborations with artists like Billy Idol, Dua Lipa, Joan Jett and Stevie Nicks.
At the end of last year, Cyrus revealed that she was working on recording a Metallica cover album. Cyrus is not the first artist to have an all-Metallica cover album. Finnish metal cello band Apocalyptica released 'Plays Metallica by Four Cellos' in 1996. Cyrus is no stranger to the band, having covered Nothing Else Matters at Glastonbury in 2019.