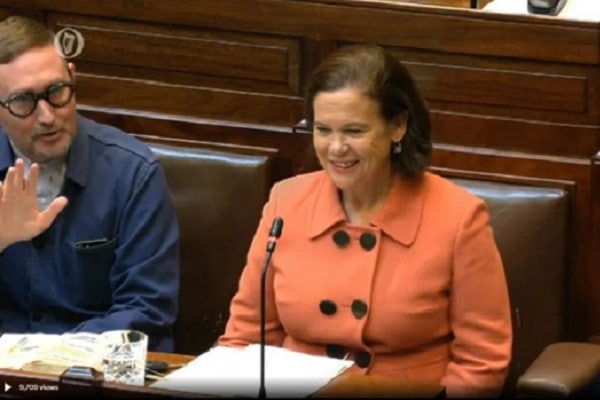 Ministers and TDs all collapsed with laughter following a major blunder from the Ceann Comhairle in the Dail yesterday, who accidentally referred to Sinn Féin leader Mary Lou McDonald as "Taoiseach".
This mishap happened just before Sinn Féin leader Mary Lou McDonald was due to speak at Leinster House.
Just before Mary Lou McDonald was about to speak, Ceann Comhairle Sean O'Fearghaíl said "Taoiseach please… leaders' questions".
O'Fearghaíl quickly realised his mistake following an understandably awkward silence in the house, before he quickly said "Oh sorry".
"I'm definitely out of practice", the Fianna Fáil TD said.
Taking the mishap in her stride, Mary Lou McDonald joked that she was grateful for the alleged vote of confidence.
"Ceann Comhairle can I thank you for that? That unparalleled vote of confidence, I'm very touched", she said.