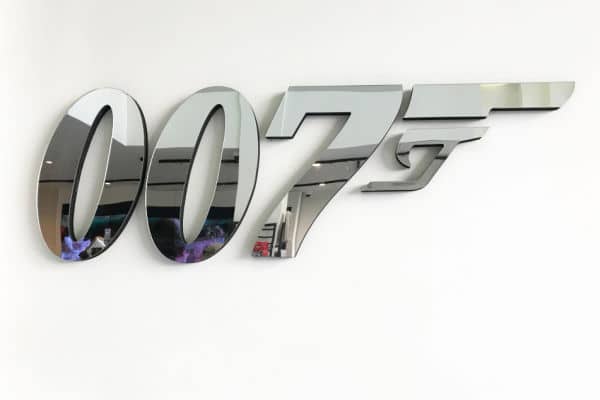 Would you like to listen to the article instead of reading it?
This Country star Daisy May Cooper is in talks to be casted as British spy 'M' in the James Bond franchise.
According to reports, Cooper's arrival would coincide with a major overhaul for the franchise, with co star Phobe Waller-Bridge joining the Bond team as script consultant.
Not to mention the race to replace lead man Daniel Craig, who stepped away as the suave 007 agent after his final Bond film No Time To Die in 2021.
Cooper is set to be cast as 'M', a role which was famously held by acting legends Dame Judi Dench and Ralph Fiennes.
The British actress burst onto the scene as a rising star when she appeared in BBC mockumentary This Country. She starred as Kerry Mucklowe in the 2017 hit.
"taking 'M' in a different direction"
A source has said that the arrivals of Cooper and Waller-Bridge are part of a major overhaul, and about "taking M in a different direction".
"Daisy is a close pal of Phoebe, whose involvement in Bond was such a success that it sparked an unlikely conversation", the source said.
They also revealed, "Suddenly the production team were getting excited about the prospect of really taking 'M' in a different direction".
"With Daniel leaving, it seemed the time to start looking at changes across the board and the dynamic between Bond and 'M' is at the heart of the films".
"So this opens the door to it being a bit lighter and more comedic going forwards — and will of course impact the direction the new 007 goes in too" the source also added.
The sources have also indicated that casting 'M' as a female, should mean that 007 will remain male, following rumours that was part of the changes.
This news also comes just weeks after it was announced that changes would be made to James Bond books, written by Ian Fleming.
Changes to these books which the franchise is based on, include the removal of any racist references, such as the N Word. More on this here.