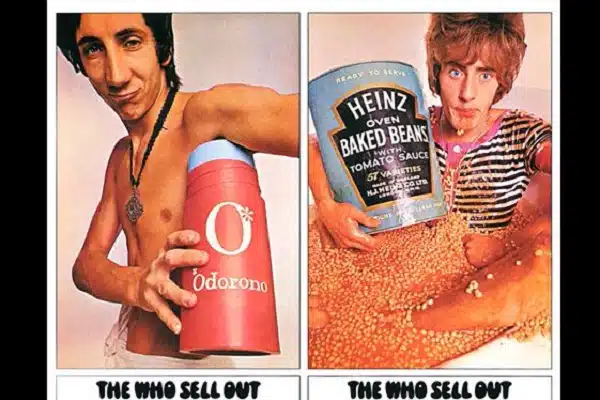 The Who! frontman, Roger Daltrey has revealed how the band's famous bean photoshoot left him bedridden for a week. The band got together for the fun photoshoot, featuring a bathtub of beans, to promote their 1967 LP, The Who Sell Out.
In the classic album cover art, lead singer Daltrey can be seen soaking in a bathtub full of Heinz Baked Beans. Seen clinging to an oversized version of the can for the shoot, Roger revealed he was left clinging to his bed. Following the iconic photo, the Pinball Wizard singer found himself left in bits with the flu for days after.
"I ended up with a week in bed with either the flu or probably the worst cold that I've had in my lifetime and I put it down to the baked beans because they'd just come out of the fridge," Daltrey explained. "They were freezing cold! I sat in them for twenty minutes until they had the great idea of putting electric fire round the back of the bathtub I was sitting in, which worked for a while."
The electric fire solution only provided short-lived relief as it presented a new set of issues for the "freezing" rocker. The heat from the electric fire began to cook the very beans Daltrey was bathing in, causing the singer stress.
"It started to heat them up but then [the beans] started to cook. So my arse was roasting while my front was freezing and within 24 hours, I was in bed with the sniffles," Daltrey explained. "I don't blame the beans, I blame the electric fire!"
Founding members, Daltrey and Pete Townshend are releasing an expanded version of The Who Sell Out on April 23rd. It marks more than 50 years since the famous artwork was first draped across music stores around the world. Albeit without the iconic bathtub, the Who and Heinz are getting back together, with Heinz creating a limited edition "Beanz Meanz the Who" cans.
Meanwhile, Daltrey admitted last month that he is reluctant to record another album with The Who, as the singer revealed, "There's no record company anymore". Daltrey also added, "Everybody talks about streaming, but have you seen what artists get from that? It's a joke". The band released their first album in 13 years with 2019's Who and Daltrey admitted that he is unsure if a follow up record is on the horizon.