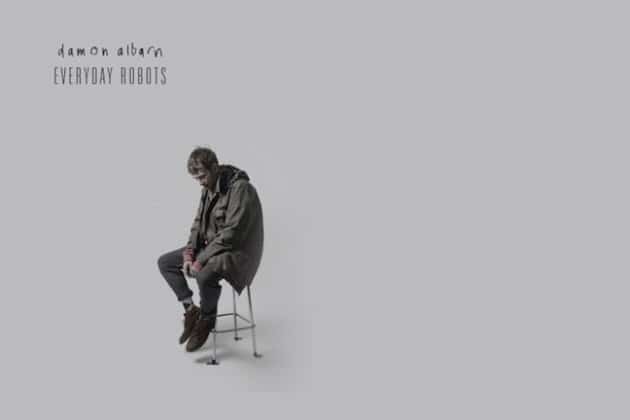 Speaking to Rolling Stone from his phone in England, Damon Albarn has said that its:
"not a given" he has become a solo artist.
He is set to release his first solo album on the 28th of April but has said that he has never thought he would put out an album under his own name.
"I just never imagined it was something I'd do. Who doesn't love playing in a band? It's fucking brilliant. The best. Maybe I was just subconsciously avoiding a solo album."
He went on to add: "I've always made music. This one just has my name on it. You could say that I'm embarking on a new stage in my life, but really I could turn around next time and do something else. So it's not a given that I've become a solo artist."
That changes as he was winding down his work on "The Bravest Man In The Universe" a comeback album for soul legend Bobby Womack that Albarn produced along with XL Recordings owner Richard Russell. Albarn says:
"We wanted to keep exploring what we were doing. We had the inevitable conversation about starting a band. It was fun to come up with concepts and names, but one day he came in and said, 'Look, if you ask me what I want to do, I want to produce you.' And I went, 'Alright, I suppose that means I've got to put it out under my own name."
Albarn gave Russell a cache of 60-plus songs and let him choose.
"In an ironic way, it's sort of the most collaborative record I've ever done when it comes to songwriting, some of the songs just came from the two of us experimenting in the studio."
The ending result was "Everyday Robots"
Many of the songs trace Albarn's life back to his childhood in East London.
"I started at the beginning by going back to the neighborhood where I grew up and walking around and filming stuff with my iPad," he says. "It was like my own archaeological dig, cordoning off areas that I wanted to concentrate on."
Albarn is extremely proud of Everyday Robots, but he has no idea whether it will lead to any more solo albums.
"I've always made music," he says. "This one just has my name on it. You could say that I'm embarking on a new stage in my life, but really I could turn around next time and do something else. So it's not a given that I've become a solo artist."