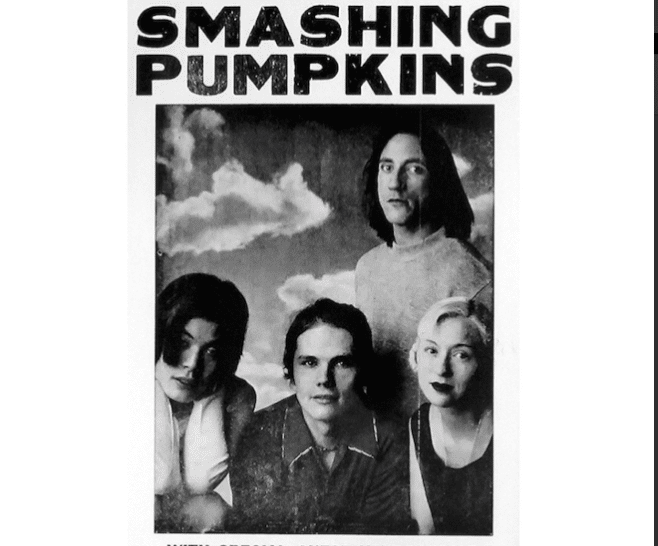 We've been keeping you up-to-date on all of the drama surrounding the Smashing Pumpkins reunion, particularly the mystery of who will play the bass. After ex-bassist D'Arcy Wretzky announced that she would not be participating in the reunion, the hunt was on for fans to figure out who would be taking the reigns.
Last week we told you that Billy Corgan posted photos on Instagram, showing the band's progress in the studio.
https://www.instagram.com/p/Be2R6jxDgQ5/?utm_source=ig_embed
But now, Wretzky has spoken out against Corgan, accusing him of manipulating her and rescinding an offer to be part of the band's upcoming reunion. In a new interview, she claims that Corgan sent her a contract offer to be a part of the upcoming reunion, but later said that it 'wasn't a real offer'. She also said that Corgan texted her saying 'there was never any decision to shut you out, or make you not welcome' adding, 'we can find the right way to have you involved.'
She claims that other members of the Pumpkins, James Iha and Jimmy Chamberlin were 'with' Corgan on his decision to reunite the band without Wretzky. 'I am totally disgusted with James. He should be ashamed of himself.'
When Wretzky was asked why Corgan might not want her part of the reunion, she said the following: 'that is a whole other can of worms and a big, ugly one.'
She also reportedly told her Facebook fans the following: 'people might be getting sick and tired of being manipulated by Billy.'
She added: 'Billy's ship … which keeps sinking every time he tries pulls this ship. I abandoned it in 1999 cause I knew it was sinking. He was beyond helping. His ego & insecurities spun out of control and I could no longer reel him in, which had been a very large part of my role for many years, but it was hopeless.'
Apart from all of the above drama, we still don't know who the new bassist will be… we'll let you know when we do.