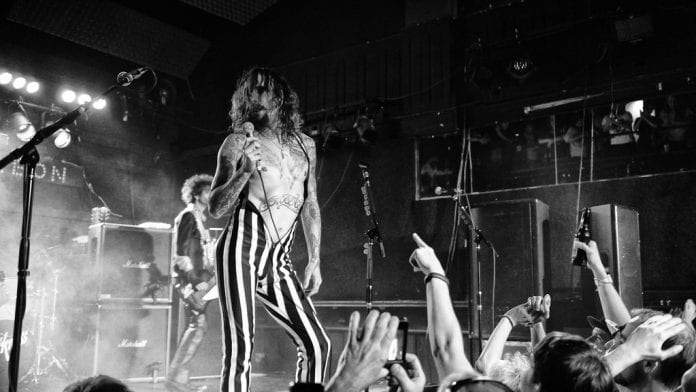 The new video for Solid Gold comes from the band's upcoming 5th studio album 'Pinewood Smile'. The Darkness are open about the issues that they've had in the past, but it seems that they are now all working well together and celebrating making new music.
Speaking to Billboard, front-man Justin Hawkins said the following about the new track: "We have written this song to reassure you all that having now released more music in the period after our well publicised hiatus than in the period before it, we have no intention whatsoever of stopping," said front-man Justin Hawkins. "Hence the lyric 'We're never gonna stop… Shitting out solid gold.' Barring any unforeseen circumstances, The Darkness will always be here to delight and beguile. You're welcome."
 The band also poke at the changing music industry and one part is specifically aimed at A&R men with lines like, "There's a guy coming down from Sony Artist and Repertoire / If he likes what he hears in those stupid ears / I can buy myself a faster car / Blowing smoke up our arses / Everything we do is ace / He wants to wine and dine us / He's desperate to sign us / Cos we melted his fucking face."
We can't wait to hear the full album!
Photo Credit: Ted Van Pelt