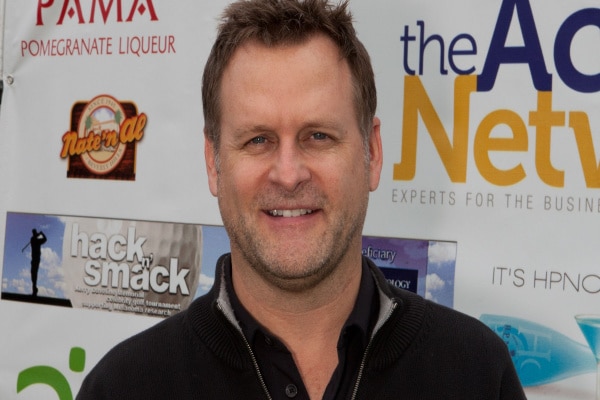 Dave Coulier has recently spoken about the moment he realised that Alanis Morriesette's track 'You Oughta Know' was largely about him.
The couple dated between 1992 and 1994, before breaking up while Morrisette was putting together her third studio album, 'Jagged Little Pill'.
A month after this album was released, 'You Oughta Know' arrived as its first single. The album itself was also released in July 1995.
The track remains one of Alanis Morissette's biggest hits. It is also become an inconic breakup song.
"a really cool hook"
Dave Coulier had firstly acknowleged that the song could be about him in 1997. He noticed similarities between the track's content and his relationship with the singer.
Coulier spoke in a new interview with Sam Roberts and Jim Norton of SiriusXM.
The actor/comedian who starred in sitcom Full House, has once again accepted that the track could be about him.
"I'm driving in Detroit and I've got my radio on, and I hear the hook for 'You Oughta Know' come on the radio. I'm like, 'Wow this is a really cool hook", Coulier revealed.
"And then I start hearing the voice and I'm like, 'Wow, this girl can sing…' And then I was listening to the lyrics, going, 'Oh no. Oh, I can't be this guy!'".
Having later bought the album and listened to its entirety, Coulier did notice "a lot of familiar stuff in there that her and I had talked about".
Referring to Morrisette's track, 'Right About You', the comic claimed that their is one lyric particularly reminded him of "this dead-fish handshake" that the former couple used to do.
"I started listening to it and I thought, 'Ooh, I think I may have really hurt this woman", Coulier added.
"she's lovely"
Elsewher, Coulier revealed that the pair reconnected and added, "she couldn't have been sweeter".
Coulier spoke very fondly of his former partner, even referring to one incident where Alanis visited his dying sister.
"I'll tell you the kind of person she is", he stated. "When my sister Sharon was dying with cancer, Alanis was living in Toronto, my sister was in Detroit. She actually drove to Detroit with her guitar and sat with my sister, playing songs and singing with my sister in my hospital".
"That's the kind of human being she is", he insisted. "So I've never had anything bad to say about her. She's lovely".
Earlier this Summer, Alanis Morrisette confirmed the release of a new album of meditative tracks, 'The Storm Before The Calm'. More on this here.
Meanwhile, Dave Coulier's Full House co star Bob Saget passed away earlier this year. More here.