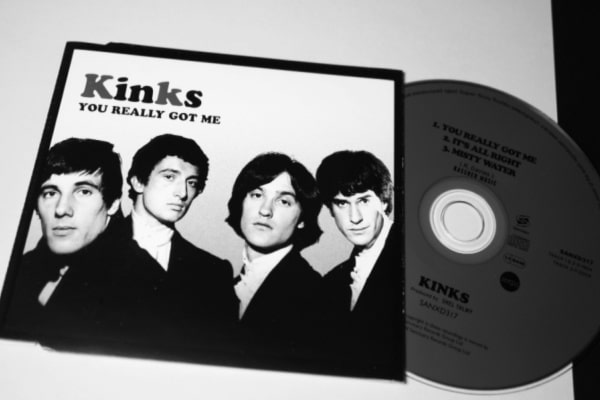 Dave Davies has said that he is "optimistic" that a Kinks reunion could be on the cards in the near future.
Davies has revealed that he is hopeful that the band will reunite, to celebrate the 60th anniversary of their first hit track, 'You Really Got Me' in 2024.
Released in August 1964, the track peaked at number one in the UK Official Charts, and seventh in the US Billboard Hot 100.
"I hope so!" – Davies On Kinks Reunion
While the Kinks have never officialy parted ways, their co founders Dave and his brother Ray have endured a difficult and frosty relationship over the years.
However despite this, Dave has stated that he is hopeful of reuniting with his brother for a Kinks reunion. Adding that their relationship has improved recently.
"I hope so! I do. Ray and I have spoken about it – it's possible!", Dave Davies told the Independant. 
"We get on okay", Dave said of the pair's improving relationship. "We talk about football! We're born-and-bred Arsenal fans… So, yeah, I'm optimistic about the future". 
For the first time in 20 years, the Davies brothers performed together, when Ray joined Dave on stage for a live performance of that hit, 'You Really Got Me' in 2015.
Living On A Thin Line
Last week, Dave Davies had released his memoir, Living On A Thin Line.
The book's synopsis read, "Full of tales of the tumultuous times and the ups-and-downs of his relationship with his brother Ray, along with encounters with the likes of John Lennon and Jimi Hendrix, this will be a glorious read for Kinks fans and anyone who wants to read about the heyday of rock 'n' roll".
"I've had a laugh, and shed quite a few tears, thinking back over the last six decades since The Kinks had our first hit in 1964 with 'You Really Got Me", Davies said in a statement.
"Here are the ups and downs of my life in The Kinks and what happened afterwards. Prepare to be amazed and, I hope, surprised". 
Back in 2018, Dave Davies had shared a previously unreleased track 'Cradle To The Grave'. More on that Nova report here.