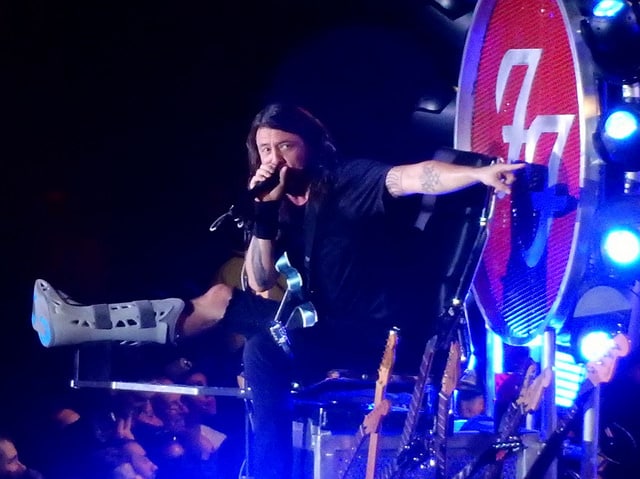 Foo Fighters Dave Grohl has recently stated that he is a bit old school when it comes to concerts. This was in relation to a request that Grohl had for the fans at a recent gig.
During A Foo Fighters gig in Portland, Oregon on Monday evening, Grohl addressed the fans during a speech where he was thanking the crew and staff. Grohl told the crowd to take out their lighters instead of their mobile phones for 'Big Me'.
Dave Grohl told the crowd "Ladies and gentlemen, I would like for you to light this rock show with any sort of illuminating device you are holding in your hands. Cigarette lighters are preferred, because that's the f**king old school shit."
Then he really showed just old school he is when he said "I'd rather have it look like a Scorpions video than a Deadmau5 video." At the same gig Krist Novoselic was in attendance as he tweeted out updates from the gig.
Novoselic also claimed that Foo Fighters were "the best band in the world" as he got to watch in the wings during their gig. You can watch the video as Dave Grohl addresses the crowd down below.
Photo Credit: slgckgc