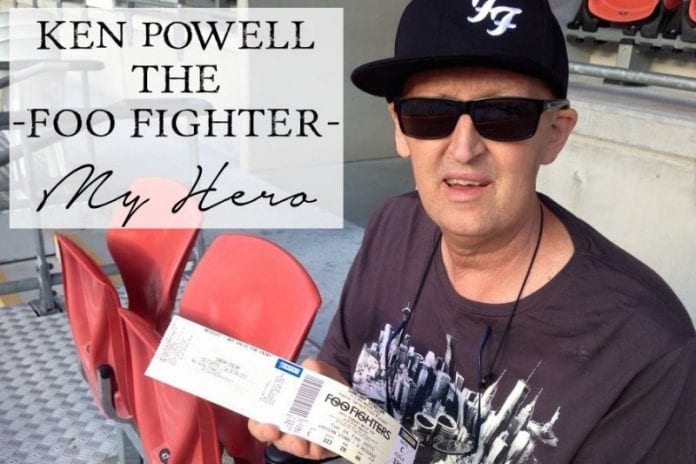 Foo Fighters frontman Dave Grohl has often demonstrated that he is possibly the nicest man in rock music and his latest offer is a continuation of his selfless attitude.
During the band's 'Sonic Highways Tour' in Australia, the singer became aware of the story of Foo Fighters mega fan Ken Powell.
On the website GoFundMe, a page was started for the terminally ill super fan, to accomplish one of the top wishes on his bucketlist. Titled 'Ken The Foo Fighter – My Hero', Powell is trying to raise at least $20,000 to fly to America and meet the American rockers, with all unused excess money going to cancer research.
His page reads that Ken was "diagnosed with melanoma cancer 14 years ago and battled along well with treatment and surgery. Life took a dramatic turn in June 2009 when the cancer was discovered so far progressed it was classified as stage 4 (terminal). Two major brain surgeries later, radiation and trial treatments his prognosis is still terminal but terminal can't take his determination away."
"With strength and determination and now your support he has a wish to make a big tick on his bucket list. You might be asking what is this bucket list item???… To meet The Foo Fighters in America along with supporting some other very important charities close to his heart. "
The story came to Grohl's attention while he was on a plane, so he immediately sent Ken this photo from 35,000 feet and offered him VIP tickets to the group's concert in Los Angeles in September.
"So help us get Ken to America in September where Dave is waiting with complimentry tickets and give Ken a FOO-ULTIMATE holiday."
To read more about Ken's story click the link Ken The Foo Fighter – My Hero.