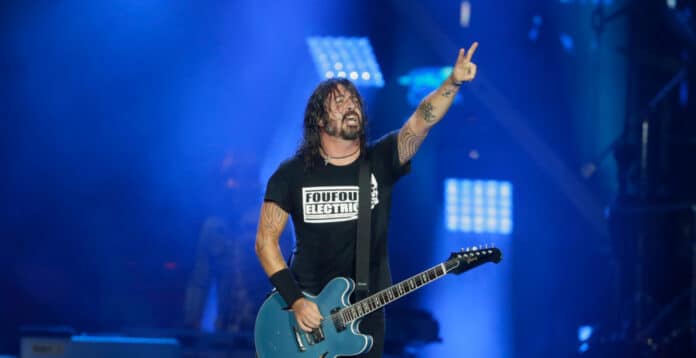 As mentioned, Foo Fighters' Dave Grohl has been drafted into the rock Hall of Fame for the second time. Grohl was first inducted in 2014 for his work with Nirvana.
Foo Fighters and Jay Z are the only acts this year to be nominated in their first year of elgibility. The current Foo Fighters line up of Dave Grohl, Taylor Hawkins, Nate Mendel, Rami Jaffee, Chris Shiflett and Pat Smear have made the ballot. Original drummer, William Goldsmith and former guitarist, Franz Stahl did not make the cut.
After Kurt Cobain's death in 1994, as Seattle Times put it, Foo Fighters "rose through rose through Nirvana's ashes after Grohl made the cathartic recordings at Seattle's Robert Lang Studios".
News of Grohl's nomination arrived just days after the band also annouced the release of their tenth studio album "Medicine At Midnight". Last month, Foo Fighters performed their 2003 hit "Times Like These" for Joe Biden's inauguration as president. 
"Ballot reflects the diversity"
The chairman of the Rock and Roll Hall of Fame Foundation, John Sykes released a statement, where he hailed the diversity of the ballot.
Sykes said this, "This remarkable ballot reflects the diversity and depth of the artists and music the Rock & Roll Hall of Fame celebrates".
Sykes also added, "These nominees have left an indelible impact on the sonic landscape of the world and influenced countless artists that have followed them".
Grohl on why he picked guitar over drums for Foos:
Grohl spoke recently on the Jimmy Fallon show. He said that it was impossible to play drums and guitar at the same time. Like one of his idols Don Henley from the Eagles.
Grohl said, "First of all, only Don Henley could do Don Henley. The hardest part is the mic stand, I gotta be honest. You either got the one that comes up and around like this [gestures over his head], you got the McDonald's mic. It's practically impossible. There aren't too many people that can really pull that off".
He also added, "So I thought, one of the reasons why I wanted to do this is because I had never done it before, stand with a guitar. At first, I felt like I was in a Chuck E Cheese band, I was just like, 'Oh God, how do I move, what do I do? How's my hair?' Over time, you just get used to it".
Foo Fighters also performed their single "Waiting on a War" from their new album. See here.