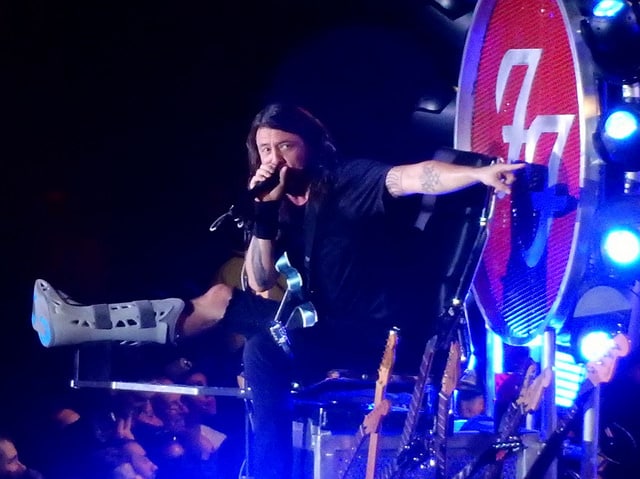 Former Nirvana drummer Dave Grohl has recently revealed his recovery routine for his broken leg. After he broke his leg at a show in Sweden last month, Grohl has described his new therapy process.
Grohl has recently stated that his leg is "doing fine" but he has confessed that the recovery is a "slow process". Grohl said "It's funny, ever since I started playing the drums my right calf muscle has been twice the size of my left from stomping the hell out of my kick drum pedal".
Dave Grohl later added "Now it looks like a sad little chicken wing so I've been doing a little bit of my own rehab therapy lately, which is air drumming along to Led Zeppelin three times a day", before saying "Sports doctors, take note".
After Foo Fighters cancelled their two nights at Wembley and their spot at Glastonbury, they announced that they would play make up gigs. Dave Grohl and Co recently revealed that they would be playing dates in September to reconcile the missed gigs, with Iggy Pop as the support act .
Photo Credit: slgckgc