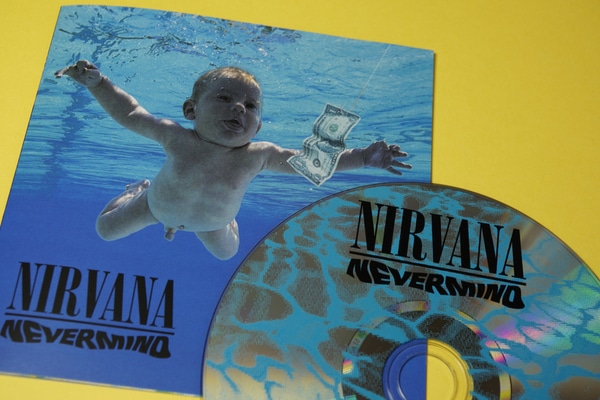 Former Nirvana drummer, Dave Grohl has weighed on the recent lawsuit between the child cover star for Nirvana's famous "Nevermind" album and the band.
The child whose naked body was used for the cover of "Nevermind" has recently confirmed that he is suing the remaining Nirvana band members and the Kurt Cobain estate for "child sexual exploitation". More on this here.
Spencer Elden, who was the child cover star has also asked for future Nevermind album covers to be redacted in the future.
Speaking through his lawyer Magie Mabie, Elden said "If there is a 30th anniversary re-release, he wants for the entire world not to see his genitals".
More on that report here.
This comes as a special reissue of the album was confirmed to mark 30 years since the first release of Nevermind in 1991.
The reissue will also include super deluxe editions. It will also feature four live shows which depict the band's sesimic rise.
Having been initially released on 24 September 1991, the album featured Nirvana hits like "Smells Like Teen Spirit" and "Come As You Are".
The reissue will also contain new 7 inch A sides "Nameless", "Endless", along with B sides "Aneuyrsm" and "Even In His Youth".
This reissue will arrive on November 12 and you can pre order all formats here. More on that report from Nova here.
"That's all I say" – Grohl has his say on Nirvana lawsuit
Having hinted that any future reissues of the album could see a change to the cover, former Nirvana drummer Grohl had this to add on the subject.
"I don't know that I can speak on it because I haven't spent too much time thinking about it", Grohl told Vulture. "I feel the same way most people do in that I have to disagree. That's all I'll say".
"Listen, he's got a 'Nevermind' tattoo. I don't", Dave Grohl also added when asked on his thoughts about Elden re-creating the photo as an adult.