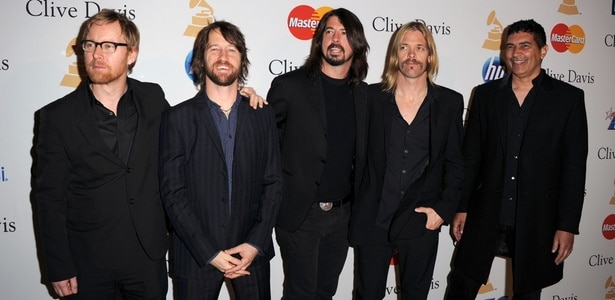 You can never accuse the Foo Fighters of spilling the beans, the American rockers have teased fans with a Facebook post that "big news," is to be expected from the group this coming Monday 11th August.
The lads are certainly not letting the cat out of the bag yet, the Foo Fighters update says "keep an eye out here for some big news coming on Monday."
An announcement that there will be an announcement, is generally a pretty frustrating thing, but we will let the band off the hook, because they've already told us of a new album on the way.
Last week, Producer Butch Vig, announced that Foo Fighters had finished mixing their new album. The producer took to his twitter account to reveal that the highly anticipated new LP was finally done, with the album expected to drop in November. Butch described the new Foo Fighters album as "epic".
The new Foo Fighters record coincides with an eight part documentary for HBO called Sonic Highways, in the new series, the Foo Fighters document the making of their new studio album. Each episode takes place in a different city, it follows the group as they travel across America recording the new LP. Read more about it on Nova's website here.
We await the announcement of the tight lipped rockers on Monday, at least you know they'd never spoil a surprise party.