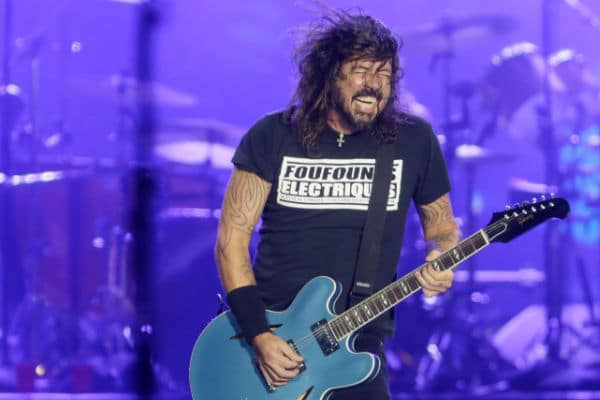 Foo Fighters frontman Dave Grohl is collaborate with US Spirits brand Crown Royal in a new Super Bowl commercial.
Arriving on February 12, the advert should air in the third quarter of the Super Bowl clash between Kansas City Chiefs and Philadelphia Eagles.
The adver is also directed by Jake Scott and created by ad agency Anomaly.
Crown Royal themselves are the second largest spirits brand in the US. They are the fourth largest by volume.
The company have also been owned by Diageo since 2000, after they bought out Seagram after they dismantled.
The advert is to feature Foo Fighters lead singer Dave Grohl. Here are some preview clips below.
"message of gratitude"
Releasing a statement regarding the advert, Sophie Kelly who is the senior VP for Whiskeys in North America for Diageo described his delight at joining forces with the Foos frontman in a statement.
"Dave is a Crown Royal super fan and the perfect partner to spread a message of gratitude to the audience that is authentic to the brand", she said.
"[After] seeing the work come to life, we have some great content we will be sharing over the next couple of weeks, including a decision to up our Super Bowl commitment to running a:60 in-game". 
Earlier this month, Dave Grohl had helped an Irish fan to fulfill a family connection when he posed for a photo with her.
Carmel Breheny who posed for the photo with Grohl, has a brother who worked as a lights designer, and his last job saw him work with Grohl's Foo Fighters.
Her brother Joe sadly passed away from cancer in 2009.
"He was gutted to be missing it because he loved working with them. My brother toured with an awful lot of bands, and he always said that the Foo Fighters were one of the nicest to be on tour with", she said. Catch more from this report by Nova here.