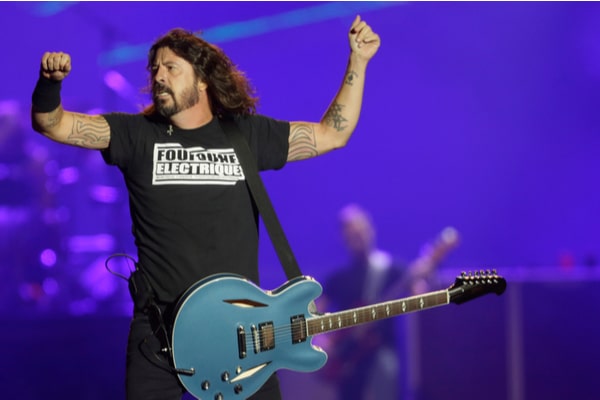 Dave Grohl has recently spoken about the Foo Fighters' commerical appeal. The band's frontman revealed that he is unsure if they have "ever felt cool".
Grohl on Foos criticism
Speaking to Rolling Stone, Grohl spoke about the criticism that his band received early on. He also spoke about how a band's popularity can decline, once it achieves a certain level of fame.
"I don't know if we've ever felt cool", he said.
He also revealed the general public opinion was that he should not have carried on following Nirvana's disbandment.
"I was thinking, 'It's inevitable: People will not want me to do this.' And there were people, even friends, that were offended", he explained. "And I just thought, 'How dare they? This is how I'm going to get through life!".
"And then, I would sit in an interview, and they'd say, 'With all the crashing cymbals and distorted guitars and the screaming, did you intentionally want to sound like Nirvana?'".
"Whaddayagonnado?"
Several musical trends also began to prevail across Foo Fighters' career. As rock dropped out of mainstream favour, the band responded in different ways.
As nu metal was hitting the top, Foos released the melodic album "There's Nothing Left To Lose" in 1999.
"And then, all of a sudden, everyone's got fucking skinny ties and listening to fucking Joy Division", Grohl revealed. "Where do we fit into that? We don't! We're just the fucking dudes who make funny rock videos. Whaddayagonnado?".
Recently, the band performed a series of tracks after they received their award for Global Icon at the VMAs.
The band performed tracks "Everlong", "Shame Shame" and "Everlong". They also paid tribute to the late Rolling Stones drummer Charlie Watts with the track "R.I.P Charlie".
Introducing them to the stage, singer Billie Eilish said "They put their heart into every single song, and leave it all on the stage every time. They've carried the torch of rock and roll for 26 years".
Find out more on this story plus information on tour dates for the band. More on that here.