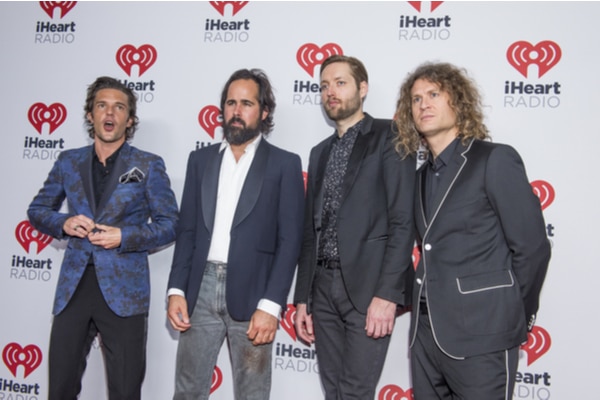 Guitarist Dave Keuning has spoken about rejoining the Killers for their upcoming seventh album. He also said that the band are currently working on album number eight!
Keuning founded the Killers in 2001, before stepping down in 2017 to pursue a solo career. Keuning released his solo album in 2019 "Prismism". His follow up "A Mild Case of Everything" was also released last week.
Back in April, the band had also confirmed that they "finished" work on a new album. It will follow up their 2020 album "Imploding The Mirage".
"It will come out this year", Brandon Flowers said. "We were hoping for an early summer release, but the vinyl manufacturing companies are all inundated with the artists who held their albums back because of COVID". More on that story here.
"Sounds like the Killers"
Dave Keuning also had his say on the Killers new "concept record".
"It still sounds like The Killers", Keuning said. "A lot of these songs were ready to be recorded, and I would come in and play guitar".
"I did actually come in with a few song ideas that we worked on together and then made the record, so that was fun", he continued. "It's different".
"I'm just happy to be back in any capacity on the seventh record", he added. "Now that that's done, I'm just excited to write and see where the eighth one goes".
"I don't think we know what it'll sound like. It's too early, but we're writing ideas for it and we've got quite a few already, so we have a good start".
"The awkward question"
Along with revealing that he has learned the featured tracks from the band's "Imploding The Mirage", Keuning also managed to tackle the "awkward question" of what he thought of the album.
"I'm happy to play them live, I'm not gonna do nothing", he said. "I wanna play the songs".
Adding, "The songs are good, it's just… it is weird not knowing how to feel".
"I guess I compare it to a sports team that you were a part of, and then when you're not on that team… do you root for the team or against the team. And now I'm back on the team".
Back in March, the Killers announced that they pushed their tour dates for Ireland and the UK to 2022.
It was also confirmed that their 2003 track "Mr Brightside" has spent 260 non-consecutive weeks in the top 100 since it was re-released in 2004. That's five years! More on that story here.