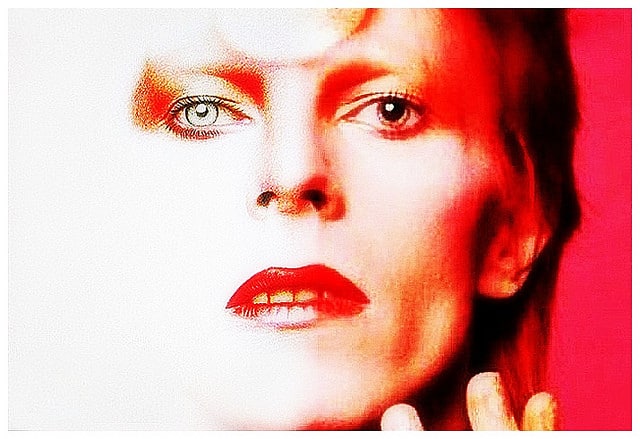 Coldplay's frontman Chris Martin reveals that he once plucked up the courage to ask David Bowie to record a song with the band but his offer was rejected.
The reason for the singer's brutal treatment of the poor Coldplay lads, Bowie says the song that was picked for him was "not one of your best."
Martin spoke about his rebuffing at last night's BBC Music Awards 2014. Coldplay were the first act to perform for the inaugural ceremony in London's Earl Court, playing the single 'A Sky Full Of Stars'.
Bowie was nominated for British Act of the Year, but lost out to singer-songwriter Ed Sheeran.
Commenting for a video montage of Bowie (via NME), Martin chatted about the singer's surprise return in 2013. "When 'Where Are We Now?' came out I was staggered, and also annoyed. Like, 'Come on, it's not fair.' He's already got all these amazing songs and then this instant classic."
Chris then brought up the rejection. "One time i sent him a song to ask him to sing on it. He called me and said, 'It's not one of your best.' He's got very high standards and I appreciate that. It inspires the rest of us to keep our standards high."
Last week, Coldplay announced their seventh studio record is titled A Head Full Of Dreams, describing it as their 'final chapter'.
The frontman told music aficionado Zane Lowe, "It was great to go from Ghost Stories to go right back into the studio and now we're making things that sound different. I have to think of it as the final thing we're doing otherwise we wouldn't put everything into it. Then we will go on tour."