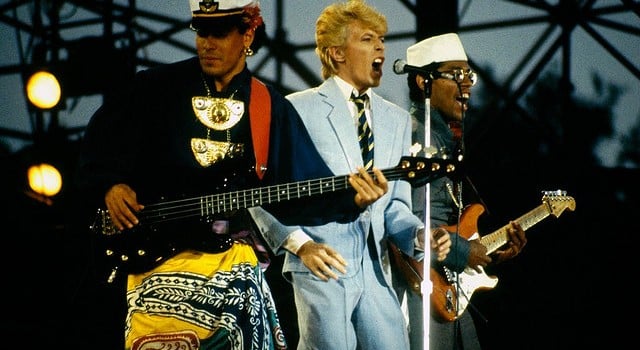 David Bowie has recently equalled an Official Album Chart record set by Elvis Presley. He has 12 albums from across his back catalogue within the Top 40 following his death earlier this month.
Bowie's parting gift to his fans was his album Blackstar, which released earlier this month on the date of his 69th birthday. The album currently sits on top of the album charts for the third week running.
The Top 10 on the album charts features Best Of Bowie (No.3), Nothing Has Changed (No.5), Hunky Dory (No.9), and The Rise And Fall Of Ziggy Stardust And The Spiders From Mars (No.10).
Elvis Presley set the original record for simultaneous chart entries after he passed away in 1977. Bowie is also only the second act in Official Chart history to have five albums within the Top 10 since the death of Michael Jackson in 2009. Six of Jackson's records featured in the Top 10 at that time.
David Bowie fans often compare him to Elvis Presley, calling Bowie the Elvis of their generation. It is fitting so that he has now equalled the record previously set by Elvis in the wake of his death.
Photo Credit: luna715