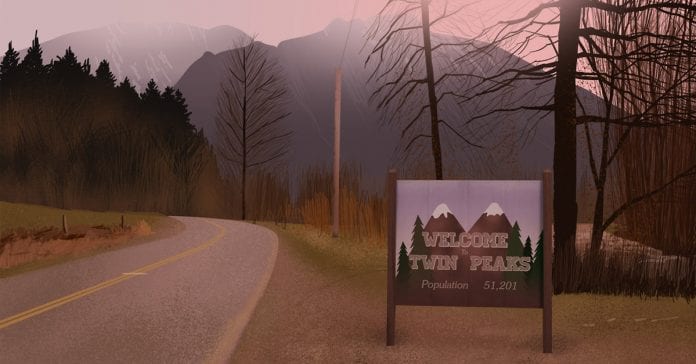 David Bowie returned to our screens last night by making a surprise appearance in the latest episode of Twin Peaks.
With only four episodes to go until Twin Peaks season three is wrapped up, David Lynch is revisiting old characters that were supposed to have expanded roles in the latest chapter of his bizarre mystery.
The latest episode was also dedicated to Bowie.
David Lynch dedicates Part 14 of #TwinPeaks to David Bowie. pic.twitter.com/cIPxwpCV33

— The Film Stage 📽 (@TheFilmStage) August 14, 2017
The footage of Bowie was taken from his role in the 1992 Twin Peaks prequel movie, Twin Peaks: Fire Walk With Me. Bowie played FBI agent Phillip Jeffries in the show.
Previously, Harry Goaz, an actor on the show, revealed in an interview that David Bowie, who had a small role in the 1992 film spin off Twin Peaks: Fire Walk With Me, was set to return to make a cameo, but it didn't happen before the musician's death last year.
Lynch nevertheless included him in the latest episode, using Fire Walk With Me footage in a dream sequence.
The appearance puts Bowie in the company of numerous other musical guest stars in the current series, including Moby, Nine Inch Nails, Sky Ferreira and Hudson Mohawke.
Fans were delighted and emotional about the reunion.
https://twitter.com/sailormellon/status/896940895467171842
Twin Peaks is elevating storytelling. RIP David Bowie.

— 𝘗 𝘢 𝘤 𝘰 (@A__POX) August 14, 2017
In memory of David Bowie had me a little choked up #TwinPeaks

— Dale's Garter Sock (@DalesGarterSock) August 14, 2017
Photo cred: