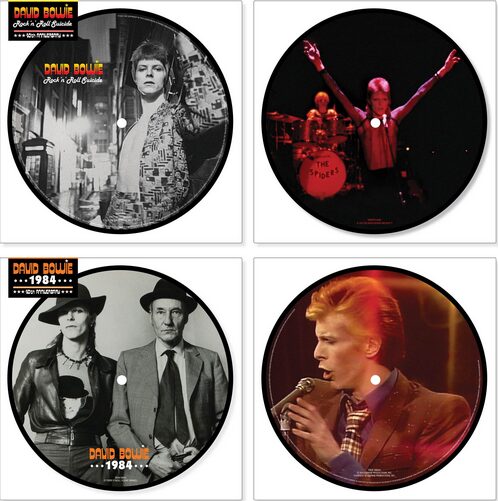 David Bowie is set to release two limited edition picture discs in support of Record Store day next month on the 19th of April 2014.
The release will see a 7″ picture disc of "Rock & Roll Suicide" which is going to be the 40th anniversary of the release this year. It will also feature Ziggy Stardust's farewell speech, which was recorded at the Hammersmith Odeon in July 1973.
North America will get a 7in picture disc of the single 1984.
The Rock'n'Roll Suicide release, which was originally made available on 12 April 1974, now comes backed with Farewell Speech (live Ziggy Stardust: The Motion Picture version), from the very last Ziggy concert at the Hammersmith Odeon on 3 July 1973. The track is prefaced by a clip of Bowie retiring his alter ego, Ziggy Stardust.
You can see the images to be used below.