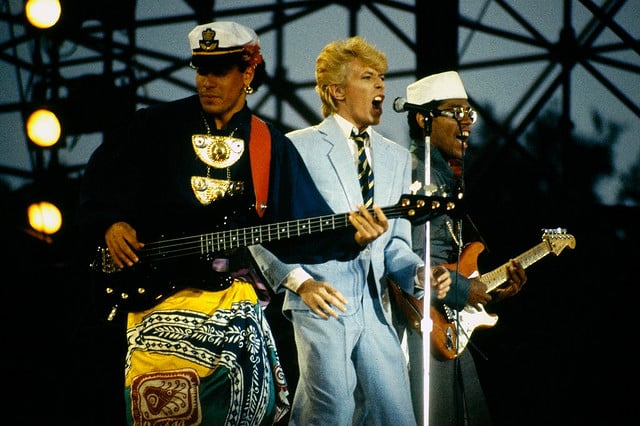 David Bowie has finally released his newest track 'Lazarus' online, after he released a teaser for it during the week. It is the second single to be released off Bowie's upcoming album Blackstar. 
Bowie's 25th studio album Blackstar, is set to release on his 69th birthday, on January 8th next year. It follows Bowie's 2013 comeback album The Next Day.
David Bowie premiered the new track on Lemacq's BBC 6 Music show yesterday afternoon. The track is a slow-moving, six-minute record, which features in the recent Bowie stage production of the same name.
He also released a photo on his Facebook page with a blurry picture of himself with the lyrics of the song in the background. The photo was posted online just before he premiered the new track.
The description on the post read "Lazarus lyrics in full "I've got drama, can't be stolen…"Mere minutes ahead of the UK premiere of David Bowie's new single Lazarus on BBC Radio 6 Music's Steve Lamacq show." The post then revealed the full lyrics underneath.
There is a saxophone in the song which lead many people to believe that Bowie had been recording at the Magic Shop studio in New York with local jazz musicians. However, Bowie's team responded saying there was "inaccurate reporting on the sound and content of the album"
You can listen to the new single 'Lazarus' from David Bowie down below.
Photo Credit: Mark Vitullo