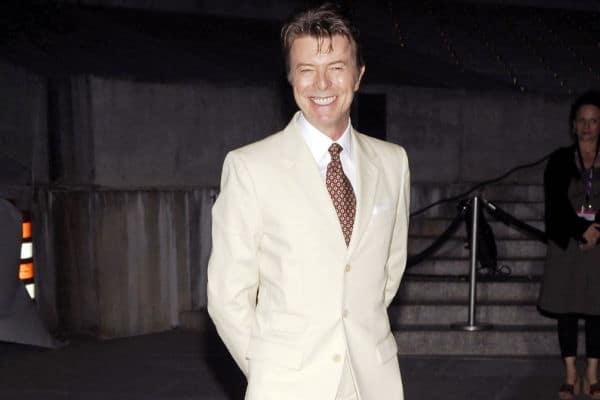 David Bowie's daughter Alexandria 'Lexi' Zahra Jones shared a heart warming video of the pair playing the keyboard togther on the seventh anniversary of the singer's death.
Alexandria is the daughter of the late singer David Bowie and his wife Iman. Bowie passed from cancer in January 2016, having been living with the disease for the 18 months.
Speaking about her husband's death, Iman had previously said that the loss turned their private lives upside down. 
"It was too much. Too much", she said. "We lived a very private life and suddenly it felt like there was a target on mine and my daughter's head…". 
"You had people who would take your picture, sell it and then come to you and say, 'I feel your pain". 
"And I'm like, 'No, b****, you don't feel my pain, get away from me". 
"I miss you" – Alexandra Pays Homage To Her Father David Bowie
Paying tribute to her late father, Alexandra wrote this, "7 years ago today. I miss you ❤️".  Check out this video here.
Iman also shared a heartwarming tribute to her late husband David Bowie. See here.
Elsewhere, it has also been confirmed that David Bowie's iconic 'Aladdin Sane' album will be reissued, celebrating its 50th anniversary.
The album will arrive as a will be released as a half speed mastered LP, alongside a picture disc LP pressed on the same master.
It has also been described by a press release as a "cut on a customised late Neumann VMS80 lathe with fully recapped electronics from 192kHz restored masters of the original master tapes, with no additional processing on transfer". 
More on this from Nova here.