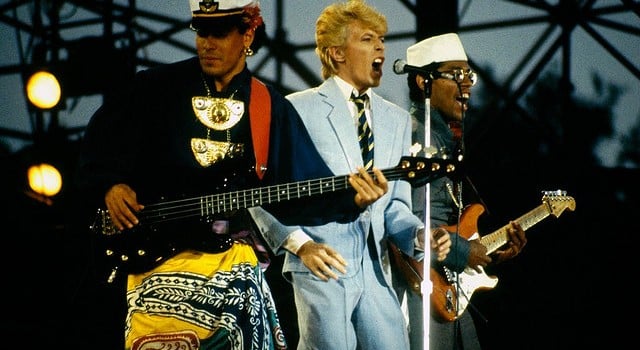 Yes you're reading that right, a piece of David Bowie's hair has sold at auction for €16,500. It was just one of the pieces of memorabilia that sold for a hefty fee at a recent auction.
The hair was taken by Wendy Farrier, who cut a small piece of Bowie's hair in 1983 to be used for his waxwork at Madame Tussauds in London. She had kept the lock of hair in a frame for 33 years, before later passing it on to auction house Heritage Auctions.
The auction took place in Beverly Hills and also saw one of Prince's guitars being bought for €122,000. Known as Prince's 'yellow cloud' guitar, it was used in many Prince performances and was bought at the auction by Jim Irsay, owner of the Indianapolis Colts football team.
Despite the piece of David Bowie's hair being sold at the auction, there were a number of other Bowie items that didn't sell. A signed copy of his 1971 album Hunky Dory and the alternative full-colour sleeve artwork for his 1976 album Station To Station failed to meet their reserve price. Both items can still be bought on Heritage's Auctions own website.
Photo Credit: luna715