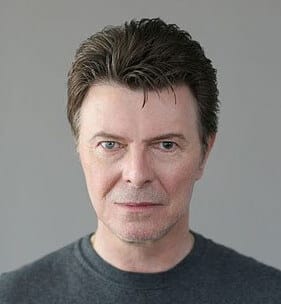 David Bowie's No Plan EP is the latest posthumous release from the late artist who died last year.
The EP was released digitally last month on January 8, the date that would have been Bowie's 70th birthday. It is now getting a physical release date with the CD edition set to drop on February 24 before the standard vinyl is released on April 21. A special edition is to follow on May 26. The limited edition, dye-cut version will also come with an accompanying lithograph. British graphic designer Jonathan Barnbrook, a frequent Bowie collaborator has created the Artwork for the vinyl editions.
The material on No Plan is taken from the same sessions that produced Bowie's final album, Blackstar. The tracks were included on the cast album for Bowie's musical Lazarus.
Bowie composed the music and lyrics for Lazarus the musical which was one of the last works he completed before his death on 10 January 2016. The stage show, Lazarus made it's London debut in October. It was based on Bowie's 1976 film The Man Who Fell To Earth, which saw the musician playing the character of an alcoholic alien called Thomas Newton.
Track list:
1. Lazarus
2. No Plan
3. Killing a Little Time
4. When I Met You
Picture Credit: Gary Cook