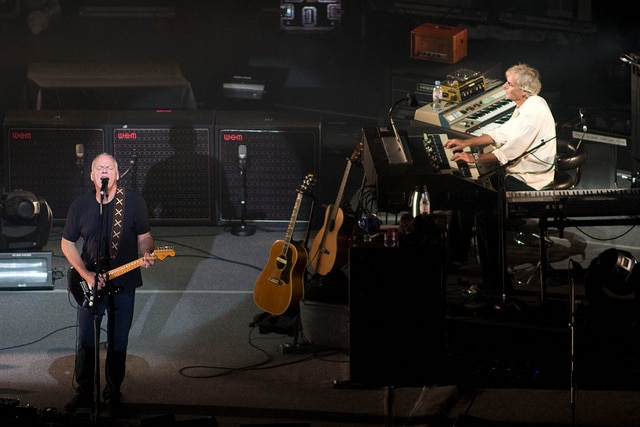 David Gilmour has recently released a new teaser for his upcoming South American tour. The tour is in support of Gilmour's newest album Rattle That Lock.
David Gilmour will begin the tour of South America in Brazil playing 5 shows, before moving on to Argentina and Chile. His first show of the tour will be in Sao Paulo on December 12th.
Gilmour said he was excited for the tour since it's his first time playing in South America "I've never toured in South America before," adding that "and I'm hoping that it will be enormous fun. I'm sure it will be very lively."
The new album Rattle That Lock was recorded in Gilmour's houseboat studio as well as in Hove and Sussex with co-producer Phil Manzanera. Gilmour's wife Polly Samson also contributed to the album lyrically.
Gilmour recently finished up his European tour, which included five shows at London's Royal Albert Hall. After his South American tour he will be touring North America in the spring of 2016.
You can watch the video teaser for David Gilmour's South American tour down below.
Photo Credit: Vincent Giraud