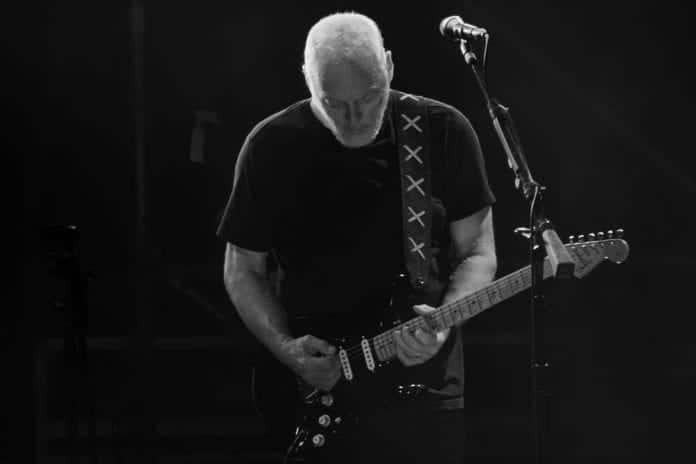 45 years after Pink Floyd filmed 'Live at Pompeii', David Gilmour returned for two spectacular shows in July 2016. The two epic shows were part of the year-long tour in support of his No.1 album 'Rattle That Lock'.
The original performances in 1972 were the first-ever rock concerts for an audience in the stone Roman Amphitheatre and for two nights only, Gilmour returned in 2016 to put on another legendary show in front of a crowd of 2,600 standing exactly where gladiators would have fought in the first century AD.
The 'Live at Pompeii' package will be available on four-LP vinyl in a double-disc audio-only package. A film version that adds a "Pompeii Then and Now" documentary and a deluxe boxset featuring the CD, film and a bonus Blu-Ray disc which has added concert footage from Gilmour's 205-2016 tour. Check out the complete track listing below!
"In 2015 David Gilmour set out to play a series of concerts in historic venues across the world. The following year he became the first performer to play the Amphitheater in Pompeii in front of a live audience since the gladiators in 79AD," explains a press release quote from Gilmour's wife and frequent collaborator, Polly Samson. "It was a return to Pompeii for David, having first performed there in 1971 for Adrian Maben's legendary concert film, Pink Floyd Live at Pompeii. In Roman times the Pompeii Amphitheater was known as a 'Spectaculum' and David worked with long-time collaborator and maestro of colour and light Marc Brickman to bring the spectacle back to the Spectaculum."
David Gilmour, 'Live at Pompeii' Track Listing
Set 1:
Set 2:
Encore:
Time (Pink Floyd song)
Breathe (Reprise) (Pink Floyd song)
Comfortably Numb (Pink Floyd song)
Photo Credit:Jimmy Baikovicius
*Written by Clare Reynolds