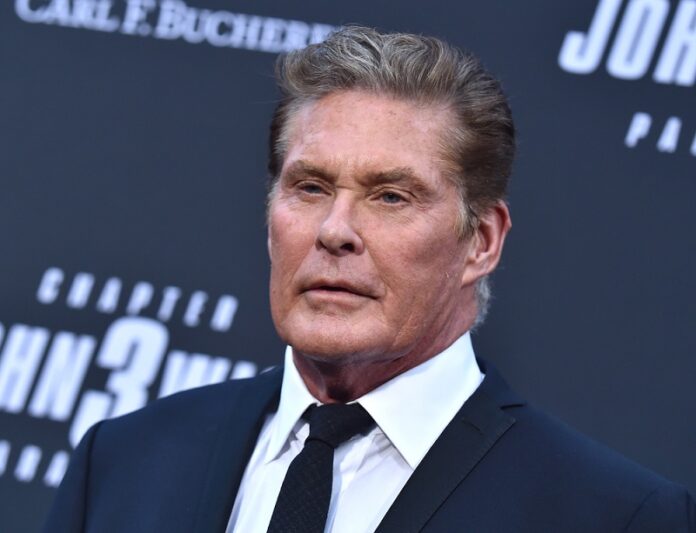 As it has been a strange year, it really shouldn't come as a surprise, but David Hasselhoff has released a heavy metal song.
The former Baywatch star has teamed up with Austrian duo CueStack to release a song called 'Through The Night'. The Hoff has been working with the pair since 2018.
'Through The Night' is a melodic and heavy song, quite similar to the symphonic metal bands that are prevalent across the continent such as Nightwish or Sonata Arctica.
Hasselhoff's vocals are powerful on the new track. "We stand undivided/We will never fade away/Our walls might shake, they won't collapse/As a new dawn lights this day" he sings.
The choruses are surprisingly catchy as David Hasselhoff sings "Through the night/Through the night forever/Through the night we ride until dawn is in sight/To the light That will unravel/All mysteries, yeah tonight we break free".
Writing online, CueStack said "We made a metal song with David Hasselhoff called Through The Night".
"Now we need your support with finishing the epic music video and documentary, head over to our Kickstarter campaign to become an important part of this project today."
"The project started in 2018 and many demos were made, many meetings were held and what seemed like an impossible idea slowly turned into a reality. David finally recorded the track with us, CueStack, in 2019 in Vienna and we also shot a cinematic music video together"
"We financed the entire project by ourselves until now, to avoid giving up any creative freedom when it comes to the song and music video. The final mission: finishing the edit of the cinematic video that will accompany the song! With a limited budget and schedule, we had to shoot the entire video with David in just one day."
The link to the Kickstarter was posted above and if you want to purchase the song or any merchandise to help raise funds for them to finish off the project click here.
You can check out the music video below. If the documentary is half as good, then we're in for a treat.
The Hoff said in 2019 that he was working on some heavy metal songs. Speaking to Deutsche Press-Agentur, per NME, he said "I'm doing some heavy metal songs on my new album. Why not? I do not have an album title yet, but it should read: Everything Is allowed. I do everything. Because I can. Because I want it."