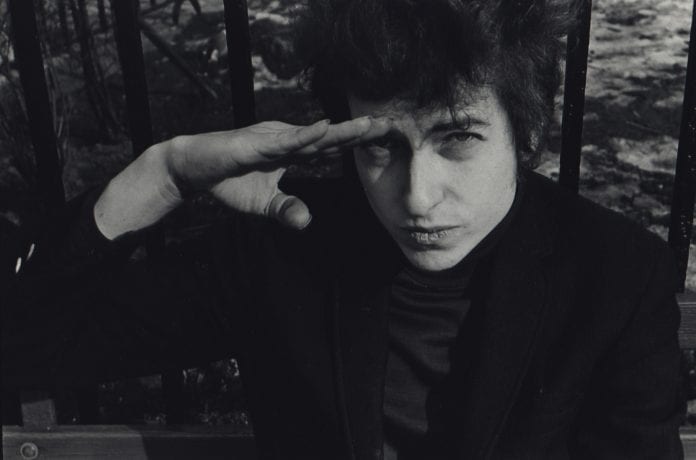 On this day in 1979, Bob Dylan caught Dire Straits' final show at the Roxy, in Los Angeles. The British rock band had just enjoyed a lengthy residency at the West Hollywood, nightclub.
This wasn't the first time Dylan had heard their sound. His assistant and engineer, Arthur Rosato has previously played him the Dire Straits single, 'Sultans of Swing' – written and composed by frontman, Mark Knopfler and taken from their debut album .
Suitably impressed by the Roxy performance, Dylan approached Knopfler and asked the guitarist to play on the sessions for what would be his 19th studio album. Knopfler agreed, unaware of the religious nature of the material that awaited him. Dylan was exploring a new side to his music now that he had become a born again Christian.
Slow Train Coming was the album, recorded in Muscle Shoals in May of 1979, with Jerry Wexler producing.
When sessions were held in Alabama, Dylan retained only two members from his 1978 touring band: Helena Springs and Carolyn, both background singers. Veteran bassist Tim Drummond was hired, as was Dire Straits'' drummer Pick Withers on Knopfler's recommendation. Keyboardist Barry Beckett and the Memphis Horns, all key elements of the celebrated Muscle Shoals Sound, were also brought in.
Mark Knopfler has since spoken about how impressed with Dylan's professionalism he was during the recording sessions
All of the songs either express Dylan's strong personal faith, or stress the importance of Christian teachings and philosophy. The evangelical nature of the record alienated many of his existing fans; at the same time, many Christians were drawn into his fan base. Released by Columbia recorded in 1979, it reached #2 in the UK Albums Chart and  #3 in the U.S Billboard Chart.
Later that year Dylan began a residency at the Fox Warfield Theatre in San Franciso, California, playing a total of fourteen dates supported by a large ensemble. It was the beginning of six months of touring North America, performing his new music to believers and his heckling fans alike.
Track Listing:
Side one
Gotta Serve Somebody
Precious Angel
I Belieive in You
Slow Train
Gonna Change my way of thinks
Side Two
Gonna Change My Way of Thinking
Do Right to me Baby (Do Unot Others)
When You Gonna Wake Up
Man Gave Names To All the Animals
When He Returns
Picture Credit: Simon Murphy