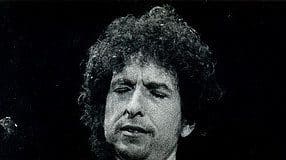 Over fifty years ago today, American singer song writer, Bob Dylan released his single 'Subterranean Homesick Blues' in the US.
Recorded and released in 1965, the lead track from his Bringing It All Back Home album was one of Dylan's first electric recordings and owed much to Chuck Berry's 'Too Much Monkey Business'. He lay down the track at Studio A, Columbia Recording Studios in New York City. It entered the Top 10 on the singles chart in the UK and became Dylan's first US Top 40 hit, peaking at No.39 on the Billboard Hot 100.
Like much of Dylan's work (especially his work in the sixties) the lyrics mirrored the social unrest and political turmoil in America at the time. As successful as the song itself was, 'Subterranean Homesick Blues' is probably best known for its innovative film clip which was the opening segment of D.A Pennebaker's film Don't Look Back, a documentary on Dylan's 1965 tour of England.
The infamous clip was shot in an alley behind the Savoy Hotel in London. Dylan came up with the idea of holding up cue cards, with selected words and phrases from the lyrics; he wrote them along with Donovan, Allen Ginsberg, Bob Neuwirth. They were written with intentional misspellings and puns throughout the clip: for instance, when the song's lyrics say "eleven dollar bills" the poster says "20 dollar bills."
The clip is one of the first "modern" promotional films, a forerunner of what later became known as the music video. Check it out for yourself here.
Outspoken and ahead of his time, Dylan has been a major and profoundly influential figure in popular music and culture now for five decades.