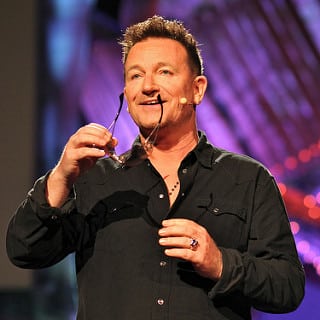 Born Paul David Hewson, birthday boy, Bono, turns 57 today.
He's obviously known best as a musician but he's also a venture capitalist, a successful businessman, and philanthropist.
From Band Aid and Live 8; to becoming increasingly involved in campaigning for third-world debt relief and raising awareness of the plight of Africa, including the AIDS pandemic, Bono has used his success to highlight world issues.
Then with U2 he has released 13 studio albums and the band are one of the world's best-selling music artists of all time, having sold more than 170 million records worldwide. They have won 22 Grammy Awards (more than any other band) and in 2005, they were inducted into the Rock and Roll Hall of Fame in their first year of eligibility.
In honour of Bono's birthday we're playing U2's War as our classic album tonight. Be sure to tune in to Radio Nova at midnight tonight to listen to U2's third studio album in its entirety.
Released on 28 February 1983, the album has come to be regarded as U2's first overtly political album, in part because of songs like "Sunday Bloody Sunday", "New Year's Day", as well as the title, which stems from the band's perception of the world at the time; Bono stated that "war seemed to be the motif for 1982."
Check out our full review of the classic album here.
Bono and co. are about to begin touring. They are hitting the road to celebrate the 30th anniversary of their Joshua Tree album. The tour will kick off in Vancouver on Friday, and then head to the U.S before coming home to Dublin for their much anticipated Croke Park concert, on 22nd July. The Dublin band will be supported by Noel Gallagher's High Flying Birds during the European leg of the tour, which includes the band's Dublin date.
Photo Credit: Steve Jurvetson