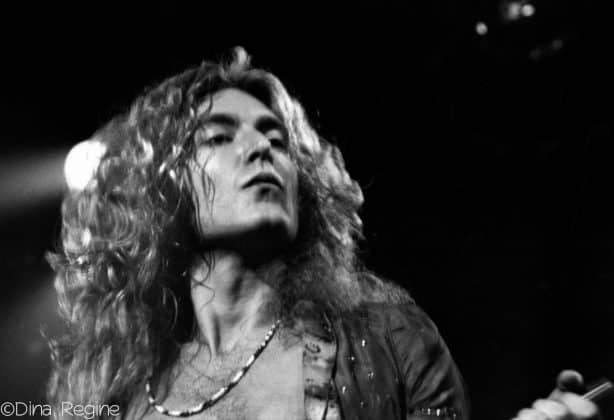 During Led Zeppelin's second North American tour in 1969 they played the second of two nights at The Winterland Ballroom, San Francisco, in California. It was during this show that 'Whole Lotta Love' was played live for the first time.
'Whole Lotta Love' is the opening track on the band's second album, Led Zeppelin II, which followed on from the huge success of their debut album, as it reached number one on the UK album charts.
As with other Led Zeppelin songs, no single was released in the United Kingdom. Despite much record company pressure, they declined to issue official singles in the UK throughout their career.
'Whole Lotta Love' along with the rest of the tracks on their second album was recorded quickly during Led Zeppelin's first American tours. Led Zeppelin II provided the blueprint for all the heavy metal bands that followed it. Since the group could only enter the studio for brief amounts of time, most of the songs that compose II are reworked blues and rock & roll standards that the band was performing on-stage at the time.
Not only did the short amount of time result in a lack of original material, it made the sound more direct. Jimmy Page still provided layers of guitar overdubs, but the overall sound of the album is heavy and hard, brutal and direct. 'Whole Lotta Love', 'The Lemon Song', and 'Bring It on Home' are all based on classic blues songs.
Led Zeppelin II became more influential then the band's debut. After all, nearly every one of the hundreds of Zeppelin imitators used this record, with its lack of dynamics and its pummelling riffs, as a blueprint.
Released in October 1969 "Whole Lotta Love" still contains arguably the greatest guitar riff of all time.
Picture Credit: Dina Regine