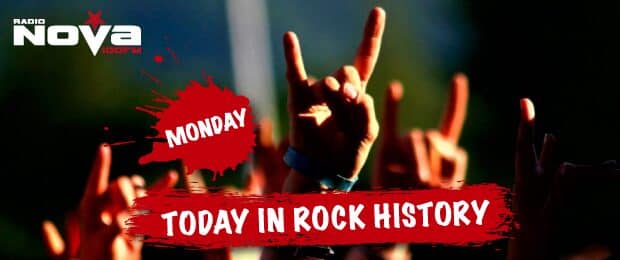 It's important to know your rock history, here at Radio NOVA we bring you ten rock stories from the sixties, seventies, eighties, nineties and the noughties.
On this day in rock history: December 12th.
1969: John Lennon performed with the Plastic Ono Band, for a UNICEF 'Peace For Christmas' benefit concert in London, the appearance would be his last ever show in the UK.
1977: Sex Pistols' singer Johnny Rotten, guitarist Steve Jones and bassist Syd Vicious were all refused entry into America because of criminal records.
1979: U2 played a free concert at the Windsor Castle Pub in London.
1979: Pink Floyd went to number one on the singles chart with the track 'Another Brick In The Wall (Part 2).
1984: The Band Aid single 'Do They Know It's Christmas?' went straight to number one for the festive season. The single featured Duran Duran, Spandau Ballet, Culture Club, Sting and Bono.
1988: Soul singer James Brown started his six year jail sentence for unregistered weapon possession and resisting arrest.
1990: Rod Stewart married model Rachel Hunter, he said of the union "I found the girl that i want, i won't be putting my banana in anybody's fruit bowl from now on." They split up 9 years later.
1999: During a concert in Dorset, Boy George was injured when a ceiling mirror ball fell on his head.
1999: Malcolm Mclaren announced he was campaigning to be Mayor of London. His platform was brothels, weed stores and boozing libraries. Mclaren said: "I changed London with the Sex Pistols, I can change London as Mayor."
2003: A judge sentenced Courtney Love to 18 months in a drug rehabilitation centre after she admitted to using cocaine and opiates.