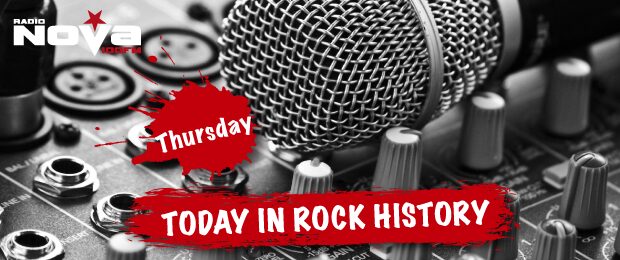 It's important to know your rock history, here at Radio NOVA we bring you ten rock stories from the sixties, seventies, eighties, nineties and the noughties.
On this day in rock history: December 18th.
1964: Sam Cooke's funeral takes place in Chicago, James Brown attends and Ray Charles performs 'Angels Keep Watching Over Me'.
1966: A close friend of the Rolling Stones' Mick Jagger and Brian Jones, Tara Browne, was killed in a car accident. John Lennon wrote the song 'A Day In The Life' in her memory.
1968: Janis Joplin starts working with her new group in San Franciso, The Kozmic Blues Band.
1968: During a wedding, John Lennon and Yoko Ono spent an hour inside a black bag. The thought process was that, the guests would focus on the couple's words, not their celebrity.
1972: Bob Dylan starts acting in his first movie 'Pat Garrett and Billy The Kid'.
1975: Rod Stewart departs from his band the Faces, he signs with Atlantic Records as a solo artist.
1978: Led Zeppelin finish recording their last album In Through The Out Door.
1992: A conservative radio station in Canada, refuses to play the Bealtes' 'Run For Your Life' because they claim the song has an anti-women sentiment.
2004: George Harrison' s Gibson SG guitar sells at auction for almost $600,000. The guitar was used during the recordings of Revolver and White Album.
2005: The Pogues and Kirsty MacColl's 'Fairytale Of New York'  is voted as the best Christmas song in a VH1 poll.