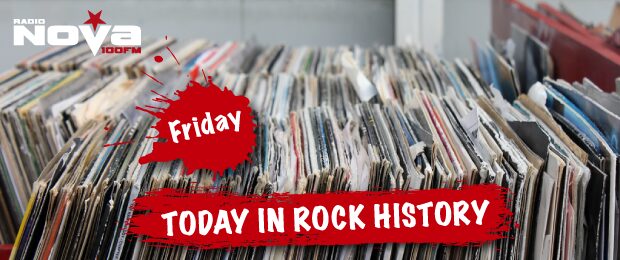 It's important to know your rock history, here at Radio NOVA we bring you ten rock stories from the sixties, seventies, eighties, nineties and the noughties.
On this day in rock history: December 19th.
1964: The Beatles go straight to number one on the album charts, with their fourth release Beatles For Sale.
1967: Buffalo Springfield performed at the Community Concourse in San Diego.
1969: The Rolling Stones' frontman Mick Jagger, received a fine for possession of cannabis, he had to pay £200 plus 50 guineas.
1969: The Fab four put out another festive single 'The Beatles' Seventh Christmas Record'.
1970: Elton John tasted his first success in America, with the track 'Your Song'. The single reached number eight on the Billboard Hot 100.
1976: In an interview with the Daily Mail, the mother of Sex Pistols' drummer Paul Cook, announced that he was no longer welcome at home and that she was turning his bedroom into a dining room.
1979: Elvis' doctor George Nichopoulus, was charged with illegally prescribing a lethal cocktail of over 12,000 prescription drugs to the King over the 20 months before his death.
1993: The Byrds' drummer Michael Clarke passed away aged 47 from liver failure.
1994: Manic Street Preachers played their final gig, with the band's lyricist and guitarist Richey Edwards. Edwards disappeared on February 1st 1995.
2006: Pink Floyd auctioned two six-ft high eyeballs, props from their 'Pulse DVD', for the homeless charity Crisis. They raised £16,500.