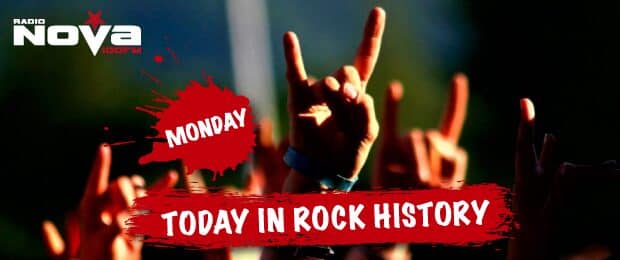 It's important to know your rock history, here at Radio NOVA we bring you ten rock stories from the sixties, seventies, eighties, nineties and the noughties.
On this day in rock history: December 1st.
1963: The Beatles' drummer Ringo Starr booked into University College Hospital to have his tonsils removed.
1964: The Who played the first of 22 consecutive Tuesday night gigs at The Marquee Club in London, the band were paid £50 for each gig. The Marquee Club was home to some of the most influential musicians in the 60's such as Jimi Hendrix, David Bowie, Cream, Pink Floyd.
1968: Janis Joplin made her final appearance with her band, Big Brother and the Holding Company.
1976: The Sex Pistols filled in for Queens's appearance on ITV's live early evening 'Today' show. Queen couldn't make it because singer Freddie Mercury had to go to the dentist. The notorious interview with Bill Grundy, included the infamous line from guitarist Steve Jones: "You dirty bastard…you dirty f**ker…what a f**king rotter!"
1980: Talking Heads were supported by U2 at the Hammersmith Palais in London.
1983: Neil Young was sued by Geffen Records because his new music for the label was 'not commercial in nature and musically uncharacteristic of his previous albums'. His album Everybody's Rockin' featured a selection of rockabilly songs (both covers and original material) which ran for just 25 minutes, Young's shortest album.
1987: A Kentucky teacher lost her appeal in the US Supreme Court over being sacking for showing Pink Floyd's film 'The Wall' to her class. The court decided that the film was not suitable for minors with its bad language and sexual content.
1989: Sly Stone (Sly and the Family Stone) is sentenced to 55 days in jail for driving while under the influence of cocaine.
1995: An auction of Frank Sinatra memorabilia raised over two million dollars for the singer.
2006: An Oasis fan enjoyed "the best day of his life" when Noel Gallagher popped round to his house in Cheshire to play a very intimate gig. Ben Hayes won a BBC Radio 1 competition to have the star play in his front room, 15 people packed into his lounge for the tiny gig.