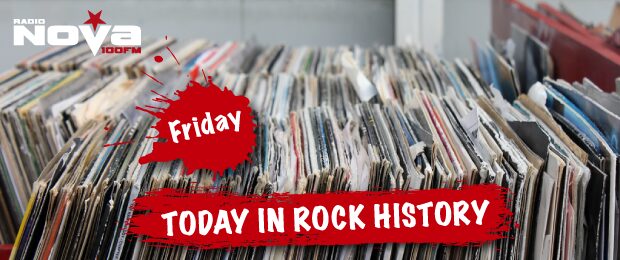 It's important to know your rock history, here at Radio NOVA we bring you ten rock stories from the sixties, seventies, eighties, nineties and the noughties.
On this day in rock history: December 5th.
1960: While in Germany, singer Paul McCartney and drummer Pete Best were arrested for lighting a condom on fire.
1965: The Beatles performed their final show ever in their hometown, playing at The Liverpool Empire. The gig had 40,000 ticket requests, but only 5,100 fans were allowed attend the concert.
1968: The Rolling Stones released their album Beggar's Banquet, to celebrate the band threw a massive party in London, resulting in a good old fashioned food fight.
1976: NME posted their review of the Sex Pistols' song 'Anarchy in the UK'. "Johnny Rotten sings flat, the song is laughably naive, and the overall feeling is of a third-rate Who imitation."
1976: During a concert in Las Vegas, Elvis Presley trips onstage spraining his ankle.
1980: John Lennon talks at length with Rolling Stone journalist Jonathan Cott, it would be his final interview.
1987: After pressure from the American Christian right movement, The Jesus and Mary Chain weren't allowed perform on a music television show. People claimed the band's name was blasphemous, the group wouldn't agree to being called the 'JANC'.
2004: Band Aid 20 was still at number one with 'Do They Know It's Christmas?'. This version of the song featured soul-singer Joss Stone, Coldplay's Chris Martin, Darkness' Justin Hawkins, rapper Dizzee Rascal, English singer Dido and Travis' Fran Healy.
2004: U2 went to number one in Ireland, UK and America with their album How To Dismantle An Atomic Bomb.
2006: At an auction in New York, a note with handwritten lyrics by Paul McCartney sold for €155,000, one Jimi Hendirx's guitars went for €136,000 and a poem written by Jim Morrison fetched €40,000.