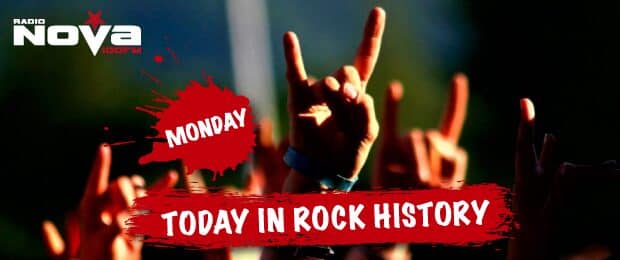 It's important to know your rock history, here at Radio NOVA we bring you ten rock stories from the sixties, seventies, eighties, nineties and the noughties.
On this day in rock history: February 23rd.
1965: The Beatles started working in on the film 'Help!', the movie was being filmed in the Caribbean.
1966: The Rolling Stones kicked off their tour of Australia playing in St. Kilda, Melbourne.
1972: The relationship between Elvis and Priscilla Presley started to come to an end, when Priscilla moved out of the couple's home. The couple divorced the next year in October.
1978: At the Grammy Awards Fleetwood Mac's Rumours wins 'Album Of The Year', while 'Record Of The Year' went to The Eagles for the song 'Hotel California'.
1978: Sex Pistols' bassist Sid Vicious was arrested with his girlfriend Nancy Spungen for drug possession.
1980: U2 performed at London's Moonlight Club and tickets were pretty cheap, to see the Irish band cost just two pounds.
1985: At an anti-apartheid protest in Washington DC, Stevie Wonder is detained by police and questioned.
1985: The Smith's debut LP Meat Is Murder went to number one in the album charts.
1998: The five members of Oasis received lifetime bans for verbally abusing staff from Cathay Pacific Airlines.
2010: One of the most famous recording studios in the world, Abbey Road studios in London, is named as a listed building.